Michael Brown Update: Ferguson Library Sees Thousands Of Dollars In Donations After Grand Jury Decision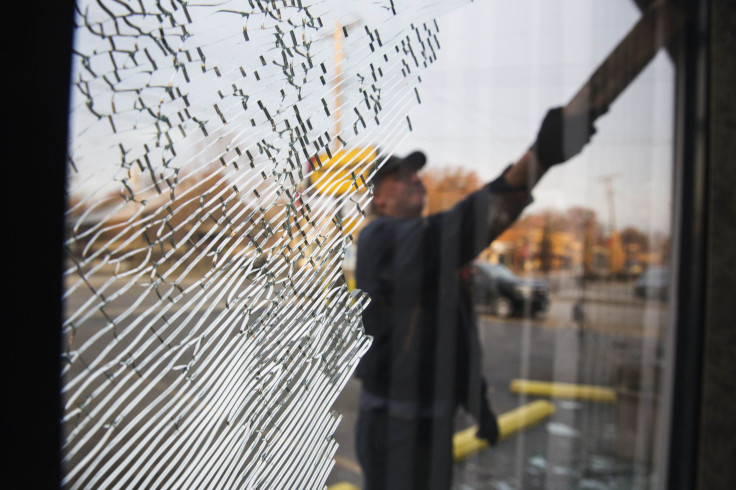 Ferguson, Missouri, is again in America's spotlight this week, even its library. When people on the Internet found out the Ferguson Municipal Public Library was staying open to give out-of-school children a safe place to learn amid citywide protests, they flooded it with donations. Library Director Scott Bonner told CNN he's seen five digits' worth of gifts since the St. Louis County grand jury announced late Monday its decision not to indict white police officer Darren Wilson for fatally shooting unarmed black teen Michael Brown.
"I don't feel comfortable sharing how much we've received yet, in part because it just doesn't seem real yet," Bonner said in a statement to BuzzFeed. More than 2,000 people have sent the library money through PayPal, and it's even opened a bitcoin fund.
Bonner attributed the surge to an "explosion of activity on Twitter," where famous people like Neil Gaiman, Maureen Johnson, Rachel Maddow and Arianna Huffington encouraged their followers to donate. The library wanted to remain a safe space for children dealing with school closings and unrest. Teachers and volunteers were holding activity sessions there Tuesday.
"I've had one or two people come in and just basically cry to me because of what happened ... how they're feeling about it and how tough it is for them," Bonner told Talking Points Memo. Separate online fundraisers collected nearly $25,000 for local classrooms and $78,000 for protesters' bail and legal fees.
Bonner said he planned to use the money to hire a full-time children's librarian who can oversee programming. After the library's budget was slashed by a third last year, he's the only full-time staffer. "With a second, specialized librarian, our power to help the people of Ferguson will increase many times over," Bonner said.
The library's Facebook page drove home his message. It posted, "We will do everything in our power to serve our community. Stay strong and love each other."
© Copyright IBTimes 2023. All rights reserved.