Michael Savage Offers Newt Gingrich $1 Million to Drop Out of Presidential Race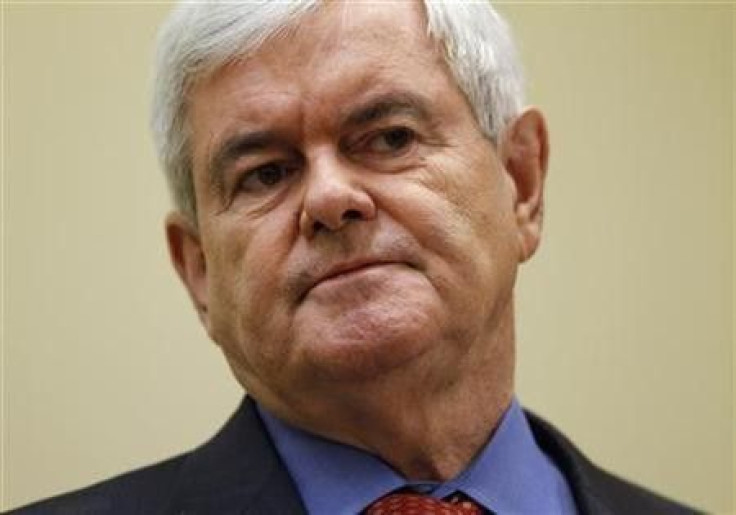 Radio host Michael Savage has plans to offer Newt Gingrich $1 million to drop out of the presidential race for the sake of the nation.
Savage posted the request for Gingrich to drop out of the Republican primary race through his Web site and will announce more of the details during his radio show Monday.
According to Savage, the republican race is down to two contenders: Gingrich and Mitt Romney. Savage believes Romney is the only capable candidate to defeat President Barack Obama and believes Gingrich could not.
Savage listed the reasons why Gingrich is unelectable on the post, in dramatic fashion in all-capital letters.
WHEN HE WAS SPEAKER OF THE HOUSE, GINGRICH FAILED TO DELIVER ON HIS SO-CALLED CONTRACT WITH AMERICA.
HE MADE ADS WITH NANCY PELOSI PROMOTING THE FALSE THEORY OF GLOBAL WARMING.
HE'S IN FAVOR OF AMNESTY FOR ILLEGAL ALIENS.
HE'S TAKEN HUNDREDS OF THOUSANDS OF DOLLARS FROM FANNIE MAE AND FREDDIE MAC, TWO OF THE MOST CORRUPT FINANCIAL INSTITUTIONS IN HISTORY.
HE'S CHEATED ON TWO WIVES AND LEFT BOTH OF THEM WHILE THEY WERE BOTH SERIOUSLY ILL, WHICH WILL DESTROY HIS CHANCES AMONG FEMALE VOTERS.
HE CALLED THE REPUBLICAN PLAN TO REFORM MEDICARE RIGHT WING SOCIAL ENGINEERING.
IN A PRESIDENTIAL DEBATE AGAINST OBAMA, REGARDLESS OF HOW WELL HE DOES, ON TELEVISION, HE WILL COME OFF BADLY COMPARED TO OBAMA AND LOOK LIKE NOTHING MORE THAN WHAT HE IS: A FAT, OLD, WHITE MAN.
Savage said that if Gingrich really love this country as much as he says he does and if he really wants what is best for America, he will accept the $1 million offer to drop out entirely and leave the GOP spot for Romney.
One catch: Newt Gingrich has 72 hours following the formal announcement of the offer to accept.
© Copyright IBTimes 2023. All rights reserved.