Michelle Obama Dunk Video: FLOTUS, LeBron James Videobomb Miami Heat Stars Dwyane Wade, Ray Allen In 'Let's Move' Commercial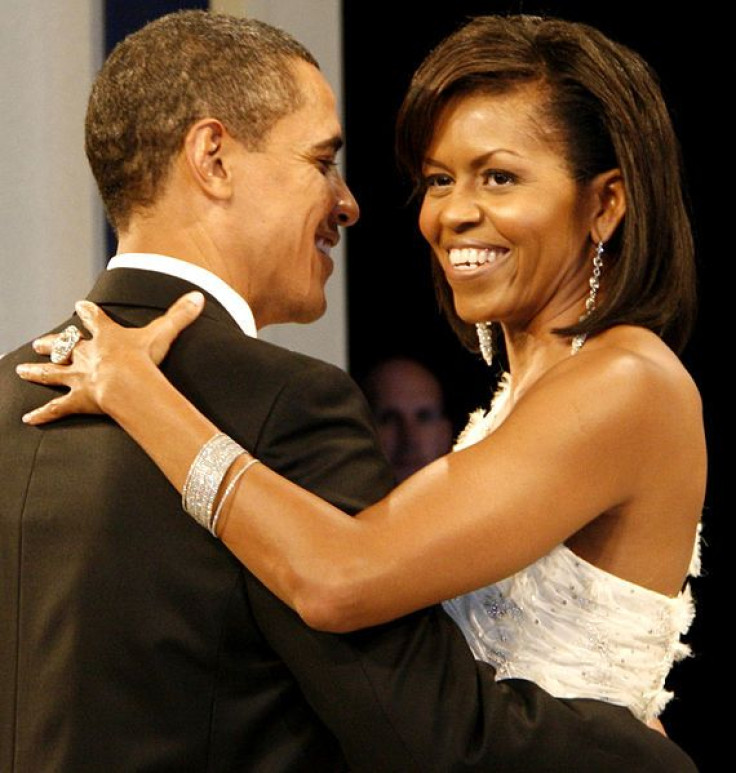 It's safe to assume that NBA stars Ray Allen and Dwyane Wade did not expect their trip to the White House to end in a posterization, but that's exactly what happened last week.
Miami Heat star LeBron James joined teammates Allen, Wade, Chris Bosh and head coach Erik Spoelstra at the White House to help promote Michelle Obama's "Let's Move" initiative, a program designed to encourage healthy eating and physical activity, USA Today reports. During the commercial, Spoelstra asked his players how a healthy lifestyle benefits their careers.
The commercial may have featured several of the world's most prominent athletes, but Michelle Obama stole the show. The first lady pulled off the most impressive videobomb of 2014 -- she dunked on a mini-basketball hoop help by James, then turned to showboat for the camera. Allen and Wade, who were attempting to answer Spoelstra's questions, never saw it coming.
The FLOTUS' dunk wasn't the only impressive videobomb featured in the "Let's Move" commercial. At the start of the video, James and Obama crunched a couple of apples while Wade and Allen discussed the benefits of a healthy diet. Later, Bosh -- who is notorious for his mischievous antics during postgame interviews -- videobombed Allen while drinking a glass of water.
Want to see the first lady's dunk? The entire "Let's Move" commercial can be viewed below.
© Copyright IBTimes 2023. All rights reserved.