LeBron James Cheating On Wife Savannah? Stacey Klein, NBA Producer, Accuses Heat Player Of Cheating
An NBC associate producer is accusing Miami Heat star LeBron James of cheating on his wife, just months after they got married. In September, the couple, who have been together since high school, made their wedding a three-day celebration.
The wedding ceremony proceeded without a hitch, as the Miami Heat star exchanged I do's with Savannah Brinson, his longtime girlfriend and mother of their sons, at the Grand Del Mar hotel in front of 200 guests. The newlyweds have two sons together, LeBron Jr., 11, and Bryce, 6. The couple's longtime friends Jay Z and Beyonce were in attendance, and Beyonce reportedly performed, as did singer Ne-Yo. Other guests included James' teammate Dwyane Wade and his now-fiancée Gabrielle Union, and his coach, Erik Spoelstra.
But now, James has reportedly cheated on Savannah, while they were together at the White House on Tuesday. The Miami Heat players were there to be congratulated by President Obama for their 2013 NBA Championship. The Heat won NBA titles in 2006, 2012 and last year. NBC associate producer Stacey Klein wrote on Instagram, alongside photos of President Obama and the Miami Heat players, "Pretty decent day at the WH today. The Miami HEAT gave a "POTUS" jersey to the head honcho and I watched LeBron ask a girl for her number, right in front of me. He just got married in September. #happilyeverafter #champions #picstich."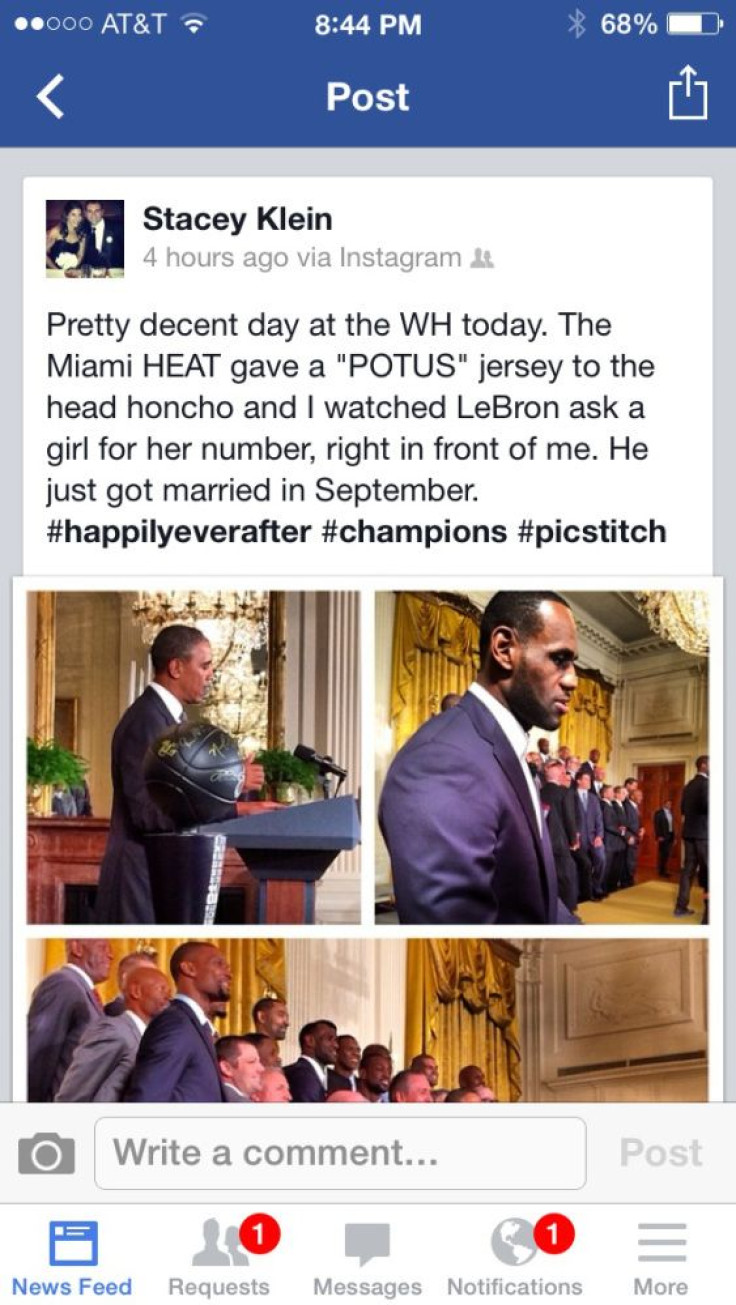 James is not the only Miami Heat player accused of cheating on their significant other. Dwyane Wade has been accused of cheating on Union last year. Wade admitted last month to having a child with another woman. His baby's mother, Aja Metoyer, accused Wade of cheating on Union, though the NBA star claimed he was on a break from the relationship when the child was conceived.
© Copyright IBTimes 2023. All rights reserved.