Michelle Obama Single Mother Flub: First Lady Corrects Herself 'It Can Feel A Little Single, But He's There'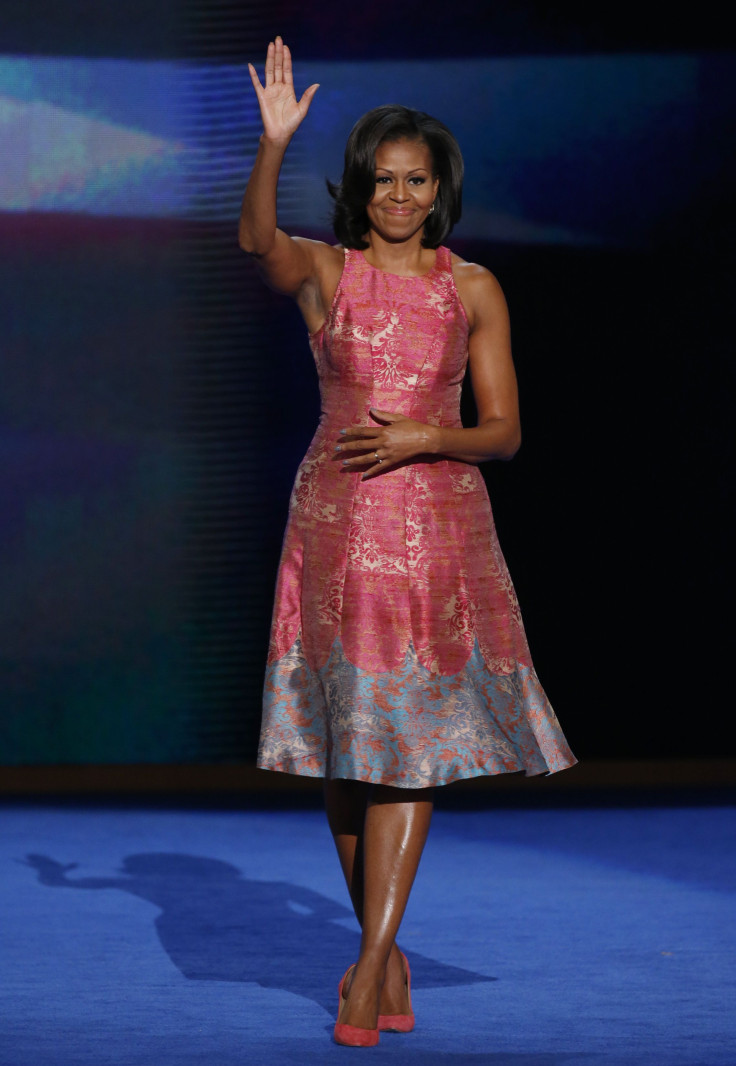 Michelle Obama made an embarrassing on-camera flub Thursday during a local television interview, accidentally referring to herself as a "single mother" before catching herself.
The first lady was speaking to a CBS affiliate in Burlington, Vt. about how to best help underserved communities when she made the gaffe.
"We have to deal with the question of access and believe me, as a busy single mother, uh or, I shouldn't say single. As a busy mother – sometimes you know, when you've got the husband who's president, it can feel a little single, but he's there," she said.
Obama went on to talk about how demanding her role of working mother had been before she moved to the White House. "As a busy working mom, and before coming to the White House, I was in that position, you know, as well. Working, driving kids to practice, not having enough time to shop or cook, not having the energy," she noted. "Resources weren't the issue, but time and energy is key."
Michelle Obama's comments came on the heels of a Vogue interview in which she described the president as an extremely hands-on parent. Barack Obama has previously said that the experience of growing up without a father has strengthened his resolve to be around for his children.
In the Vogue interview, Michelle Obama talked about how before moving to Washington, she and the president agreed to put parenting their two daughters ahead of everything else. "He's doing it while still dealing with Syria and health care. He's as up on every friend, every party, every relationship," she said. "And if you're out to dinner every night, you miss those moments where you can check in and just figure them out when they're ready to share with you.
"Our job is, first and foremost, to make sure our family is whole. You know, we have small kids; they're growing every day. But I think we were both pretty straightforward when we said, `Our No. 1 priority is making sure that our family is whole,'" she added.
While his wife spoke to the media, the president was busy fundraising for the Democratic National Committee during a two-day trip to California. The president's appearance there drew the attention of activists who led a rally on Thursday against construction of the controversial Keystone XL pipeline.
© Copyright IBTimes 2023. All rights reserved.