Microsoft Corporation (MSFT) Q4 2015 Earnings: Windows Phone Plummets, Xbox Shines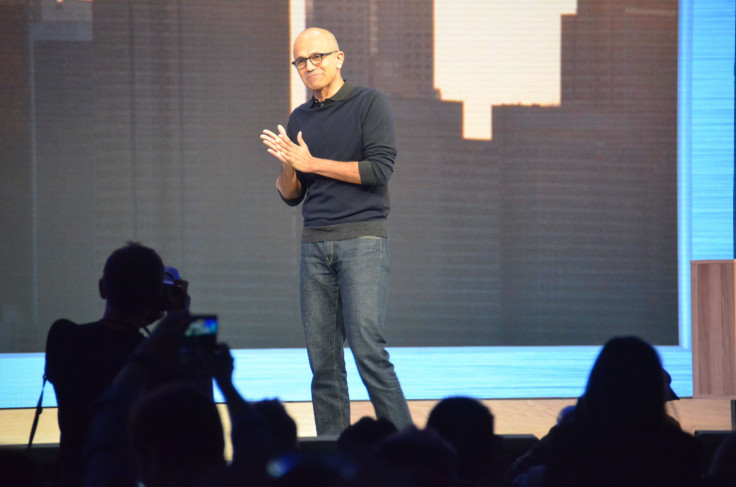 Windows Phone put a significant drag on Microsoft's fourth-quarter earnings, released Tuesday. Revenue for the troubled platform decreased by $552 million, or 68 percent. Both Lumia and non-Lumia phone revenue declined, which Microsoft attributes to lower volumes and lower-priced devices.
Microsoft took a hefty $7.6 billion write-down relating to the Nokia acquisition earlier this month.
Revenue from sales of Windows to computer makers, meanwhile, also took a hit, down 22 percent amid a slowing PC market.
Other sectors performed better, with Surface revenue up by 117 percent to $888 million, Xbox revenue up 27 percent (following a previous report of a 51 percent year-on-year sales increase), and a 21 percent increase in search advertising revenue.
On the whole, the company announced revenues of $22.2 billion, with an operating loss of $2.05 billion. For the period, Microsoft posted a loss of 40 cents per share. Excluding the impact of the Nokia writedown, operating income was $6.4 billion and EPS was 62 cents. According to Yahoo Finance, Microsoft was expected to post 56 cents per share earnings, excluding the Nokia write-off, on $22.06 billion in revenue.
Microsoft Corporation (MSFT) Reported Earnings | FindTheCompany
"Our approach to investing in areas where we have differentiation and opportunity is paying off with Surface, Xbox, Bing, Office 365, Azure and Dynamics CRM Online all growing by at least double-digits," said Satya Nadella, chief executive officer at Microsoft. "And the upcoming release of Windows 10 will create new opportunities for Microsoft and our ecosystem."
Microsoft is preparing for the launch of Windows 10, which represents a shift to a software-as-a-service model. Commercial cloud revenue for Microsoft, an area of potential future expansion for the company, was up 88 percent and is now on annualized revenue run rate of $8 billion. Ahead of the Windows 10 launch, Windows original equipment manufacturer (OEM) revenue decreased by 22 percent.
"Microsoft is at a crossroads. By doubling down on Office 365 and effectively shedding the mobile device market (Nokia), Microsoft has clearly indicated it's a cloud-first world and the Ballmer device-first, Windows-first dynasty is behind us," said David Lavenda, VP of product strategy for harmon.ie, referring to the regime of former Microsoft CEO Steve Ballmer.
© Copyright IBTimes 2022. All rights reserved.
FOLLOW MORE IBT NEWS ON THE BELOW CHANNELS