Microsoft (MSFT) Q4 2015 Earnings Preview: Windows 10 In Spotlight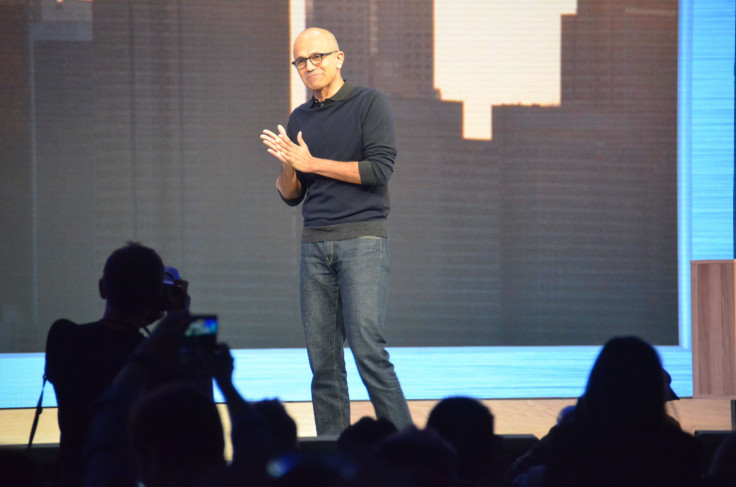 When Microsoft releases its fiscal Q4 2015 earnings at 5:30 p.m. EDT Tuesday, Redmond execs, including CEO Satya Nadella, are expected to provide more insights into the forthcoming Windows 10 operating system. The OS represents a crucial transition for Microsoft as it looks to distance itself from the unpopular and confusing Windows 8. "It will be an interesting call," said Frank Gillett, vice president and principal analyst at Forrester. "We're on the cusp of Windows 10, which represents a shift in the business model."
Windows 10, due for release July 29, is a unique launch as the company is planning to give the product away to users who already have Windows 7 or 8.1. "There'll be a lot of questions about Windows 10, how they will make money on Windows 10 if they're giving it away," said Gillett.
Some analysts predict that Q4 Windows sales could be off signficantly if consumers are holding out for the new OS. "It'll be interesting to see how bad it really is," said Jack Gold, president and principal analyst at J. Gold Associates. Gold also points to falling PC sales as another headwind for Microsoft, with one report estimating a 6.2 percent decline this year. "It'll be interesting to see how the client side of Windows is doing as an indicator of what's coming," he said.
Big Business
Besides insights on Windows, expect lots of discussion around the enterprise sector and its overall impact on Microsoft's fortunes. Gold thinks that this could be a crucial time for enterprise offerings like server software. Gillett said that Microsoft's enterprise focus, where the company makes the bulk of its revenue, is currently on trying to show that cross-platform cloud services like Azure are credible solutions. "The thing is, Microsoft right now is in complete rebuild mode," he said.
Microsoft's "rebuild mode" made headlines after the company announced major job cuts. About 7,800 employees were laid off earlier this month, primarily from the phone hardware division. Microsoft has said it will take a $7.6 billion write-down relating to its acquisition of Nokia. Expect lots of questions about what the implications are, said Gillett. "They're reducing expenses and realigning the company," he said.
Xbox Is Booming
What about Xbox? This is an area where we've received a nugget of results info ahead of the call. Microsoft's Aaron Greenberg took to Twitter on Friday to announce a large year-over-year increase in Xbox One sales.
"Xbox will continue to do reasonably well, but it's not a huge business for Microsoft," said Gold. Microsoft's success with Xbox will be more interesting because of the services it provides. "Xbox started out as game machine, but now it's basically an access point to cloud-based services," he said.
These cloud services, both consumer and enterprise, will be key. Gold sees Nadella as focusing on leading in three different areas: cloud services, client-side software, and the productivity sector. Office 365 is an example of Microsoft combining these areas to gain an advantage. "Office 365 is mission critical to Microsoft," he said.
© Copyright IBTimes 2023. All rights reserved.