Microsoft Paint 3D Announced At Surface 2016 Event: A Revamped App For Windows 10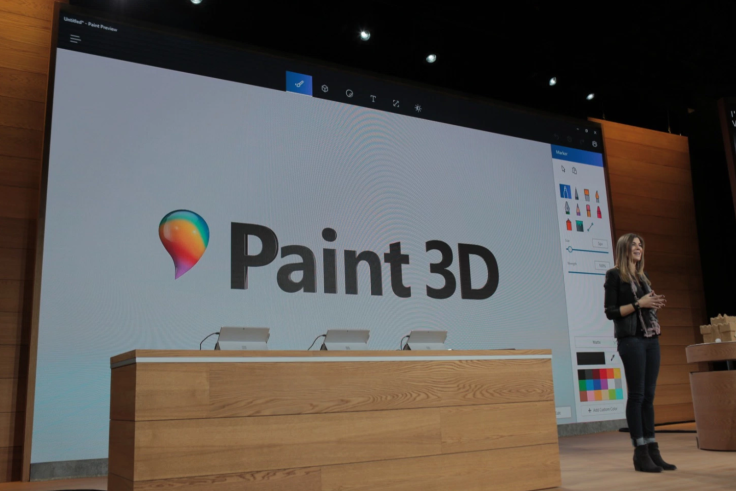 Microsoft will be releasing a revamped Paint 3D app for Windows 10 that makes it easy to create in 3D. The company announced the Paint app at its Surface 2016 keynote Wednesday where it focused on the future of creating in 3D.
The new version of the Paint app was available earlier this month where anyone could download it. The app is a Universal Windows app that comes with touch-friendly features and supports 3D objects.
Microsoft general manager Megan Saunders called the Paint 3D app for Windows 10, "3D for everyone." The app will allow users to crop images, insert text and draw with brushes and pencils. Users can also open multiple files at once.
Stickers can also be stamped onto 2D images to make it 3D. Microsoft is hoping these creations will be able to viewed on the HoloLens.
In addition to the app, users can share their creations in a new online community that focuses on Minecraft. Users can export from the game and print creations in 3D.
© Copyright IBTimes 2023. All rights reserved.