Microsoft Surface Pro 4, Surface Book: Preorder Now Via Best Buy, Target, Amazon, Price Starts At $899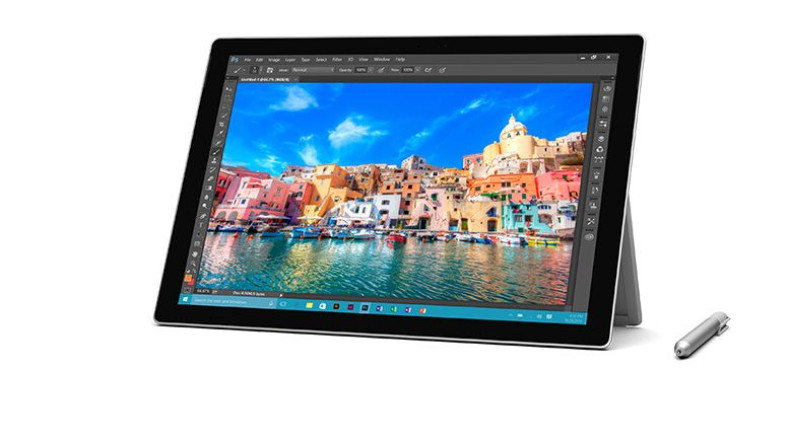 Microsoft recently unveiled the power-packed 2-in-1 Surface Pro 4 tablet, which is considered as a worthy replacement for the well-received Surface Pro 3. In addition to this tablet, the Redmond-based tech giant also launched a typical laptop dubbed the Surface Book. Now, both these devices are up for preorder via a slew of online retailers.
The Surface Pro 3 was very successful that many OEMs saw the potential in a 2-in-1 slate. Apple's latest venture iPad Pro is one such example, followed by Google Pixel C. To top it off, Samsung is also working on a seriously huge device called Galaxy View. Spec-wise, the Microsoft Surface Pro 4 comes with an improved keyboard, relatively bigger display, along with huge performance boosting upgrades, which makes the device more energy efficient and offers better cooling facilities.
However, the new tablet with cutting-edge configurations and stand-out performance does come with a bigger price tag. The Surface Pro 4 and Surface Book can now be preordered from Amazon, Best Buy and Target.
The Microsoft Surface Pro 4 price starts at $899. This base model comes powered by an Intel Core M processor, 4 GB of RAM and it boasts 128 GB of internal storage space. Needless to say, the keyboard doesn't come as part of the device. In case, interested buyers would like to opt for the new, improved, optional keyboard, an additional $130 is required.
The variant with Intel i7 processor, 8 GB RAM and a whopping 256 GB of built-in storage will set the buyers back by $1,599.00. The fully stacked model will make the buyer shell out approximately $2,000 mark, according to Phone Arena.
On the other hand, the Microsoft Surface Book, considered as the MacBook Pro killer, comes with laptop-level hardware under the hood. The device is powered by an Intel Skylake chip. As far as Surface Book price is concerned, the notebook will set the buyers back by $1,500 for the base version. The fully stacked version can be purchased for $2,699. This model comes with Intel Core i7 SoC, powerful NVIDIA GPU and 512 GB of memory.
Here are the links to the retailers:
© Copyright IBTimes 2022. All rights reserved.