Microsoft Teams Already Risking Slack's Future
As of March 2019, Microsoft's collaboration tool is already used by 500,000 organizations worldwide.
Slack is on the verge of extinction thanks to Microsoft Teams' steady growth over the years. Released in 2017, one of the globe's leading solutions for enterprise collaboration has been growing in popularity at record speeds.
As of March 2019, Microsoft's collaboration tool is already used by 500,000 organizations worldwide, potentially overtaking Slack's acclaim in the following years. Industry experts recognize Teams' potential, not to mention it would likely be the go-to solution for global enterprises in the future.
In fact, most of the businesses now use Microsoft's productivity suites, including Office 365, Azure and Outlook, among others. Section4, an NSFW media company that offers short-form podcasts and video insights, already weighed in at Slack's current state.
Section4 believes that the present situation is a worrying time for the once prominent proprietary team collaboration software. Scott Galloway, the man telling the narrative, said that Microsoft is "demolishing Slack's position in the collaboration landscape."
Slack might have "slacked" in the past few years and Teams took advantage by innovating their tools to suit their patron's needs. Galloway described the Redmond, Washington based company's approach to that of Star War's legendary "Death Star."
In hindsight, Microsoft Teams is now destroying the competition, preventing new players from maintaining their hold on the lucrative collaboration market.
The Section4 video highlighted how Microsoft capitalized on the success of Slack in the information and collaboration niche. Teams readily offered a similar experience with Slack's successful portfolio to push them out of the competition.
Galloway rightly said that Microsoft had been slowly killing Slack over the last few years, a clear reminder that originators are not favored as much as the innovators.
It took Slack six-years to reach the 10 million active daily users, Microsoft passed them in just three years, with 13 million regular subscribers.
If the numbers tell you a story, Slack badly needs a "Luke Skywalker" to encourage the rebellion against Microsoft's "Death Star."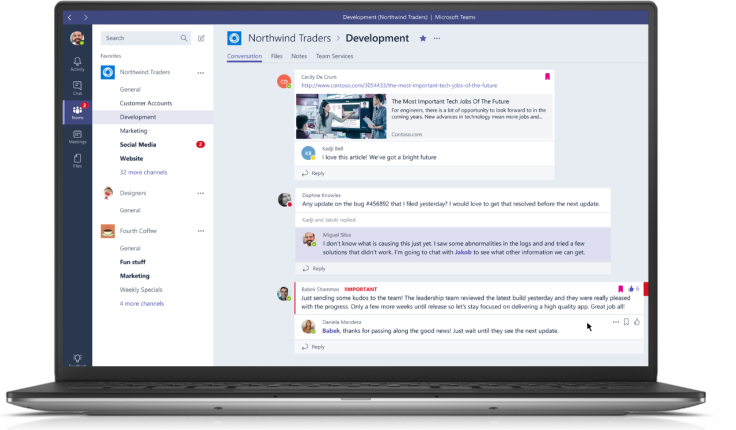 © Copyright IBTimes 2023. All rights reserved.