Microsoft's Newest Surface Laptop Might Be A 15-Inch Device
Microsoft might introduce a new 15-inch Surface Laptop next month, a report claims.
Redmond tech giant Microsoft is expected to hold an event next month specifically to announce new hardware under the Surface line. One of these devices might be the Surface Laptop 3, which according to WinFuture might come with a 15-inch display.
The German-speaking tech site claimed (translated via Google Translate) that Microsoft is planning to release an entry into the area that it left to its competitors to dominate. It is planning to release a 15-inch notebook, which will be a first for the Surface Laptop line.
The report said details about the device is scarce at the moment, but claimed that Microsoft "wants" a 3:2 aspect ratio for the device. Users will also be able to operate it using a Surface Pen. The alleged device's display, however, will not be detachable unlike that of the Surface Book.
WinFuture didn't venture to delve into the device's alleged specs, but claimed that it could possibly come with a 4K display and an additional graphics unit. It also added that Microsoft could be positioning the device to compete with its higher end devices, particularly the Surface Book.
The Verge noted that it is expecting Microsoft to release an AMD-powered Surface Laptop 3. If the reports are correct, it is possible that the rumored 15-inch Surface Laptop 3 will be powered by an AMD chip inside.
WinFuture claimed that Microsoft will also release a "normal" update to the Surface Laptop line - the Surface Laptop 3 which will have a 13.5-inch display. If these claims are true, then it appears that Microsoft is planning to challenge its own Surface Book line which is offered in 13.5-inch and 15-inch flavors.
Other predictions
Microsoft is expected to reveal, among others, the Surface Pro 7 and a new Qualcomm-powered Surface device. The Redmond tech giant might also tease the public about its plans for a dual-screen device during the event.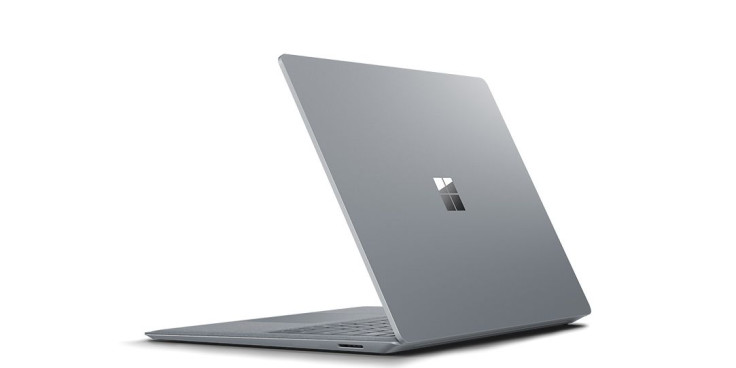 © Copyright IBTimes 2023. All rights reserved.