Microsoft's Windows 10 Creators Update Launches Next Spring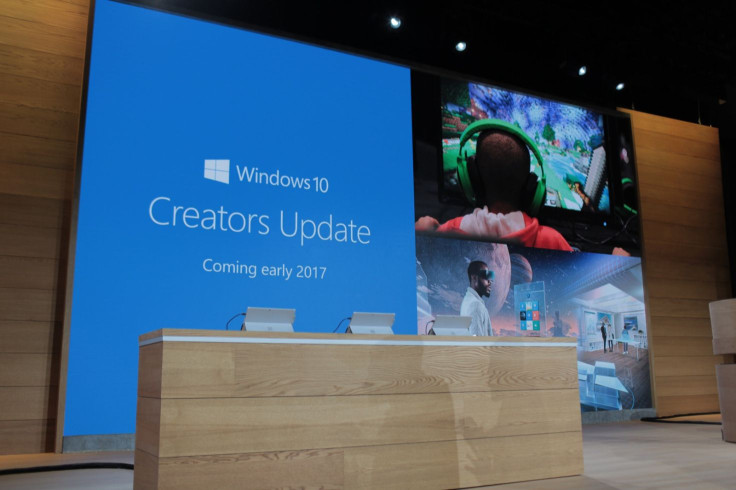 Microsoft kicked off its conference by introducing an update to its operating system. Coming out in Spring next year, Windows Creators Update will be focused on the company's effort into augmented and virtual reality.
Terry Myers executive vice president for Microsoft Windows and Devices Group, said there are three components for Windows Creators Update: 3D and mixed reality, 4k gaming and faster ways to share and connect with people that matter most.
The unveiling came with some proclamations, like "3D is for everyone" and "humanity's progress has always been marked by our creativity."
Paint 3D easily turns pen sketches into 3D with just a press of a button. Though the effect is pretty simple, it's also pretty impressive. In the demo, a doodle of a cloud turned into a 3D doodle of a cloud. The sticker tool, also lets users stamp two-dimension images onto 3D images. Once finished making a picture, users can share it via Facebook.
Also highlighted at the event was the Windows Capture 3D experience, which is a 3D scanning app for mobile devices that lets users shoot objects in 3D dimensions. In the demo, the 3D scanning app was used on the HP Elite X3 though the company said it will be available on "any phone."
In addition, HoloLens plays a big part, as well. The company showed how images created in Paint can be imported into the Edge browser and viewed in 3D. The demo also showed an unnamed VR headset, which showed a vacation tour demo. The company plans to partner with various hardware manufacturers, including HP, Dell, Lenovo, Asus and Acer, who will compete against Oculus and come out with headsets priced at $299.
© Copyright IBTimes 2023. All rights reserved.