Middle East Arms Race: US Sells Military Jets To Gulf Arab Nations Despite Israel Concerns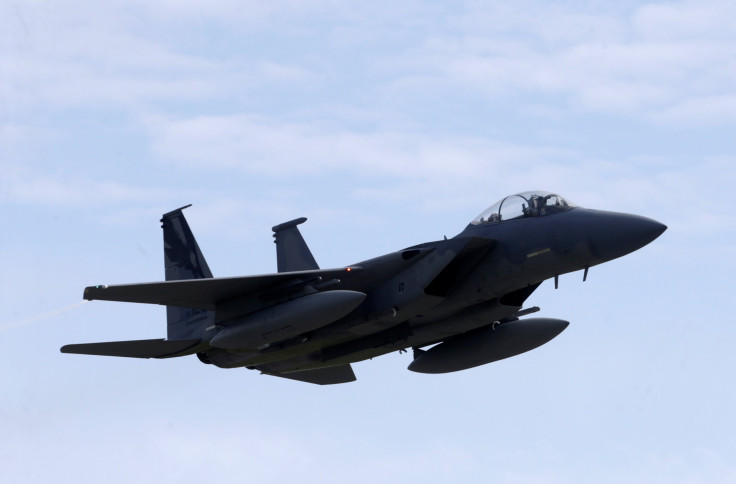 The United States has approved the $8 billion sale of Boeing and Lockheed Martin fighter jets to Gulf Arab nations Kuwait, Bahrain and Qatar after more than two years of waiting because of Israel's concerns over the deal, Reuters reported.
On Wednesday, U.S. officials started to tell lawmakers about the deal. Boeing will send 36 F-15s to Qatar for $4 billion and another 28 F/A-18E Super Hornets will be sent to Kuwait for $3 billion with the option to purchase 12 more. Lockheed will ship 17 F-16 jets to Bahrain and upgrades for potentially 20 other planes, according to Reuters.
Senate Foreign Relations Committee Chairman Bob Corker, R-Tenn., confirmed the sale to Defense News. He said a Boeing plant in St. Louis, Missouri, could have shut down had the deals collapsed.
"In my opinion our national interest is being served by pursuing these sales; That always comes first, but a by-product of that is we are keeping production lines functioning in case we need to utilize those in the future," Corker told Defense News.
He added: "These countries are buying equipment that is interoperable with our equipment which gives us the opportunity to deal with crises as they occur."
The diplomatic reasons and mechanisms involved in the deal are complex and far-reaching when it comes to U.S. policies in the Middle East. Israel has a deal with the U.S. that requires it maintain its "qualitative military edge" over other Middle Eastern nations. Israel was also concerned over Sunni extremist groups in Qatar.
The U.S. also had to appease Sunni countries like Kuwait, which was worried over the U.S.'s recent nuclear non-proliferation deal with Shi'ite controlled Iran.
Israel likely curbed any of its concerns after reaching a record-setting $38 billion military aid package extension with the U.S. earlier this month. That deal required Israel to phase out a program that funneled 26 percent of the previous funding to Israeli defense contractors. Instead, the money will go to American companies.
© Copyright IBTimes 2022. All rights reserved.
FOLLOW MORE IBT NEWS ON THE BELOW CHANNELS