Middle East on Brink of Full-Scale War: Israeli General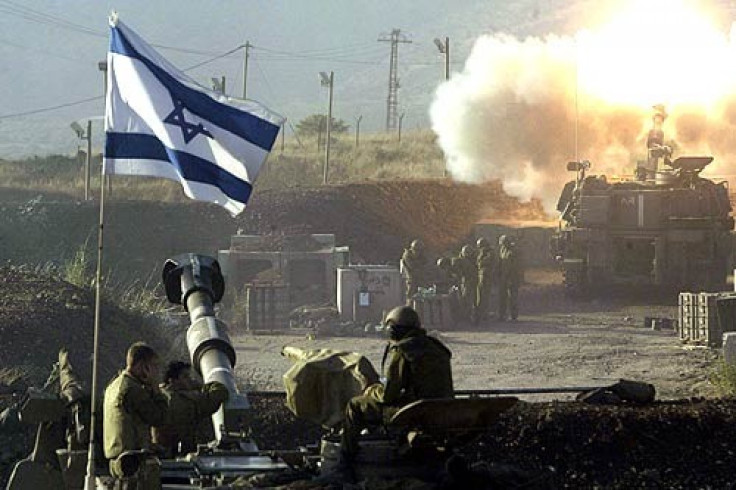 The Middle East is on the brink of a full-scale cataclysmic war that will feature weapons of mass destruction, warned Israeli Major-General Eyal Eisenberg.
"After the Arab Spring, we predict that a winter of radical Islam will arrive, Eisenberg told a press conference in Tel Aviv on Monday.
As a result the possibility for a multi-front war has increased, including the potential use of weapons of mass destruction.
Eisenberg also told the Institute for National Security Studies: The Homefront Command [Israel] faces a challenge that is not simple. The main threat is from missiles and rockets and we may find ourselves in a conflict in which the homefront is under attack. The strength of the homefront is what will decide the outcome of the next war.
Eisenberg cited other worrisome developments that could lead to a full-blown war.
Iran has not abandoned its nuclear program, he said.
The Egyptian army is bending under the burden of its missions, as evidenced by the transformation of the [Israel-Egypt] border from one of peace to one of terror and the possibility that the Sinai Peninsula will become an Islamic entity. Strategically, I think Israel needs a peaceful border with Sinai. Also, with what is happening in Syria and the deterioration of [Israel's] ties with Turkey, the likelihood of an all-out war [in the Middle East] is growing in the long-run.
Eisenberg, the chief of the Israel Defense Forces (IDF) Homefront Command, subsequently slightly modified his dramatic Doomsday-like warnings on radio, although he reaffirmed that the chances of war in the region have still increased, citing the newly disrupted relationship between Israel and Turkey as a new source of conflict.
However, the Israeli Defense Minister Ehud Barak downplayed Eisenberg's stark predictions. During a tour of Israel's northern border with Syria, Barak told reporters he saw no viable reason why Arab countries would seek to start a large-scale war.
I am also convinced that none of our enemies will dare use chemical weapons against Israel, not now and not in the future, he said.
Major-General Uzi Dayan, a former national security advisor to Israel, also partially rejected Eisenberg's notions.
He told the British newspaper The Daily Telegraph: This pronouncement came from a very young General [Eisenberg is only 47].
However, Dayan (the nephew of Israeli war hero Moshe Dayan) conceded that the revolts in the Arab countries of North Africa and Middle East will likely increase instability in the region, posing particular dangers to Israel.
FOLLOW MORE IBT NEWS ON THE BELOW CHANNELS