Midterm Elections 2014: DNC, RNC Battle It Out In Messaging And Twitter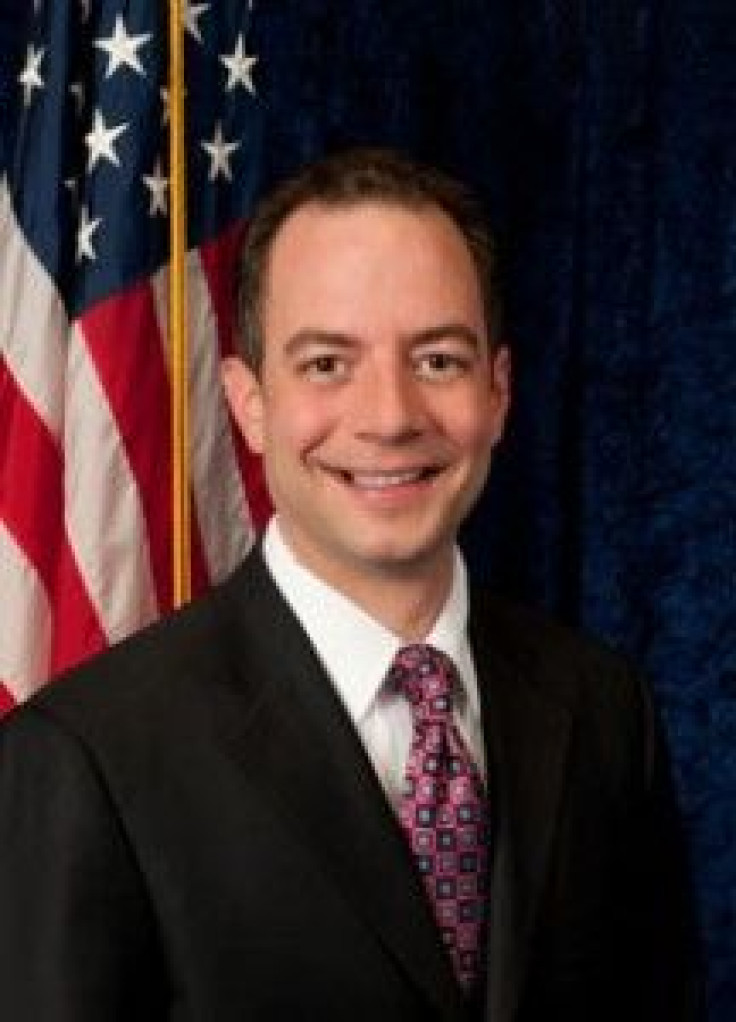 When women and minority voters broke up en masse with the Republic Party in 2012, they sent a very clear message: "It's not me, it's you." Deserted by two key groups of American voters, the GOP was left soul-searching.
The Republican National Committee, or RNC, which provides the party's political leadership, conducted its own analysis of what happened and conceded the party had shortcomings. The final report essentially said that the party doesn't exist in a vacuum, and should stop talking to itself, working instead on a message directed to young people, women and minorities.
That was a year ago today. The 2014 midterm election is around the corner, and the RNC is touting it has made progress after that biting review. Millions have been invested in technology; staffers have been deployed in communities around the country to spread the Republican message to targeted audiences on key issues; and the party's new ad campaigns feature people who represent the voting blocs that fled almost two years ago. "We've fundamentally reshaped the way we do business," wrote Reince Priebus, chairman of the RNC, in an op-ed for CNN.
While the RNC is advertising triumph and predicting a "tsunami-type election" in November, the Democratic National Committee says Republicans have yet to realize their own worst enemy is themselves, and that their predictions of a landslide may be wishful thinking.
"The biggest problem for the Republican Party has never been its primary calendar, its campaign tactics, or a lack of trainings," the DNC wrote in a 51-page report that serves as an autopsy of the RNC's "autopsy" review. "Their biggest problem is who they are, what they believe, what they say, and how they govern."
If a speech by DNC Chairwoman Debbie Wasserman Schultz on Tuesday at the National Press Club is any indication, Democrats are ready to counter with a strategy that forces Republicans to play defense.
If Republicans are going to talk about President Barack Obama's health care reform and its shortcomings, Democrats are countering that Republicans remain the "same old party," and there's even a website for that.
Middle Class
Democrats are looking ready to tell voters Republicans aren't following through on promises to help the middle class, by hindering progress on policies that would give that section of the population a boost.
Painting the Republican Party as for the wealthy, Democrats are beginning to point out that the fate of unemployment benefits is still unresolved in the GOP-controlled House of Representatives, even though the Democratic-led Senate has struck a tentative deal to extend payments. Furthermore, that chamber recently voted down a Democratic proposal to increase the federal minimum wage to $10.10 an hour.
War Against Women
Women make up approximately 50 percent of the electorate, and the GOP has been coaching members about how to talk to women, and how to run against women candidates.
The DNC highlights what it calls the GOP's sensitivity issue in its "One Year Later, Same Old Party" report. Recent gaffes on women's reproductive health and sexuality -- like former Arkansas Gov. Mike Huckabee's "cannot control their libido" and Virginia Sen. Steve Martin's description of pregnant women as "hosts" -- are sure to win the party no points among women.
The Democratic message, from the report: "We understand that women's issues are family issues and they are economic issues that impact all Americans. Democrats will also make sure that Republicans are held accountable for their ill-informed, offensive and dangerous rhetoric towards women."
Latinos
Remember when Republican House leadership released its principles for immigration reform to re-energize stalled talks on immigration reform, only to backtrack on them less than a week later? The Hispanic community is still talking about this. The DNC has made mention of that as well as reminding people that some Republicans have also used derogatory terms such as "wetbacks" or "cantaloupe calves" to describe immigrants.
African-Americans
Black Americans turned out to vote more than whites and also voted at a higher rate than other minorities in the last election. The DNC has pointed out that despite the "lasting relationship" Republicans were recommended to make with this community, the party is still alienating it with its rhetoric. That former vice presidential candidate Paul Ryan essentially called inner city men lazy when he last week said "generations of [these] men [are] not even thinking about working or learning the value and the culture of work" is one way Democrats hope to bolster claims that Republicans cater to rich white people.
Furthermore, the DNC also said, "It's hard for the party to ask for mutual respect when in recent years Republicans in more than 40 states have introduced legislation or passed laws making it harder to vote -- while these restrictive laws impact all voters, we also know that they fall disproportionately on certain communities, including African-American voters."
LGBT
Arizona's Republican Gov. Jan Brewer saved face for her party last month when she vetoed a bill that would have permitted businesses to refuse service to gays and lesbians on the grounds of religious rights. Democrats argue that after Republicans promised to be more inclusive, the GOP still isn't "stand[ing] with the LGBT community."
Youth
With the ongoing brouhaha over the health-care law, Wasserman Schultz has thrown the claim out there that Republicans in Congress have cast dozens of votes to "kick young people off" their parents' insurance, which they can be on until age 26, under the new law.
Priebus maintains that "We're going to keep working to earn every voter's trust, and we're going keep fighting to earn every American's vote. We're guided by the principle that no voter should be taken for granted; no voter should be overlooked."
The fight has also gone digital:
© Copyright IBTimes 2023. All rights reserved.