Midterm Elections 2014: How A Republican Senate Victory Could Help Hillary Clinton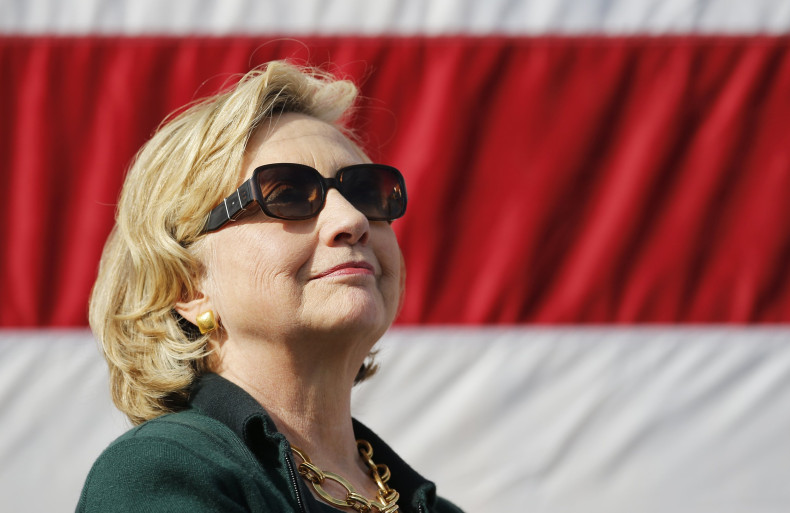 Hillary Clinton may be rooting for the GOP to take back the Senate in November. As Republicans and Democrats fight a close race to win a majority in the Senate, there's a case to be made that Clinton and other likely 2016 presidential candidates could benefit from having their party lose the Senate in the 2014 midterm elections. The thinking goes like this: With a lame-duck president in the White House and gridlock likely in Congress for the next two years, the presidential candidate representing the Senate minority could get a lot of mileage out of campaigning against the status quo in 2016.
"It seems fairly plausible to me," said Andrew Taylor, professor of political science at North Carolina State University. "Giving Republicans full control of Congress in a time when the public is in a sour mood … generally that may help the Democratic presidential candidates in 2016."
Taylor said candidates from both parties could benefit from a version of such a scenario, including Republican Sens. Rand Paul of Kentucky, Ted Cruz of Texas and Marco Rubio of Florida, who could have more freedom if the Democrats keep the Senate majority.
Clinton should also hope for a Republican majority in the Senate so she has the party to blame for the dysfunction generally associated with Congress, said Michael Cornfield, professor of political science at George Washington University's Graduate School of Political Management. Conversely, Rubio, Paul and Cruz would also benefit from having Democrats run the Senate.
"If I'm a Republican and I'm running for president, I may want to run against Congress, too," Cornfield said.
Earlier this summer, the GOP appeared poised to take control of the Senate. The party had an 86 percent chance of taking the chamber back, according to the Washington Post's Election Lab. But after months of strong fundraising, momentum is now shifting the Democrats' way, and recent polls suggest both parties have an even chance of taking the Senate.
While the outcome of the 2014 midterms is still unpredictable at this point, what is clear is that no party will have a filibuster-free 60-seat majority. The potential for a slim GOP majority is even more reason for Paul, Cruz and Rubio to hope their party doesn't win the Senate, Covington said. A slim majority means their votes will be more crucial to pass legislation, and they'll be put in a tough position of choosing to be in Washington to cast a vote or to be on the campaign trail. That would help the GOP governors who may run for president, such as Chris Christie of New Jersey and Bobby Jindal of Louisiana.
To be sure, the unpredictability of the fourth Congress of a presidency means the strategy could backfire. For instance, the U.S. entered World War II during President Franklin D. Roosevelt's fifth Congress and the economy crashed in 2008 during the fourth Congress of President George W. Bush's tenure.
Cary Covington, a political science professor at the University of Iowa, said Clinton would want Democrats to keep control of the Senate because he thinks President Barack Obama's poor approval rating will be dragged down further if Republicans win control. A win for the GOP will be an indictment of Obama, and Clinton is tied to Obama's legacy after serving as his secretary of state for four years.
Republican presidential contenders could also benefit from being in the Senate majority if they can use their newfound power to turn the perception of being an obstructionist party on its head by forcing Obama to be viewed as blocking the will of the public or causing Senate Democrats in the minority to use the filibuster.
"I think Republicans would like nothing better than two years of passing quote-unquote reforms," like repealing Obamacare, Covington said, "and then force Barack Obama into vetoing their ideas. I think Republicans would welcome the opportunity to break the narrative."
For Clinton, there is one significant benefit to Democrats keeping control of the Senate. Whichever party controls the Senate also decides the agenda, according to Bruce Oppenheimer, professor of political science at Vanderbilt University.
"If you control the agenda, you control part of what can be issues in the presidential campaign," Oppenheimer said.