Mikal Bridges' Emerging Offensive Game To Dictate Phoenix Suns' Season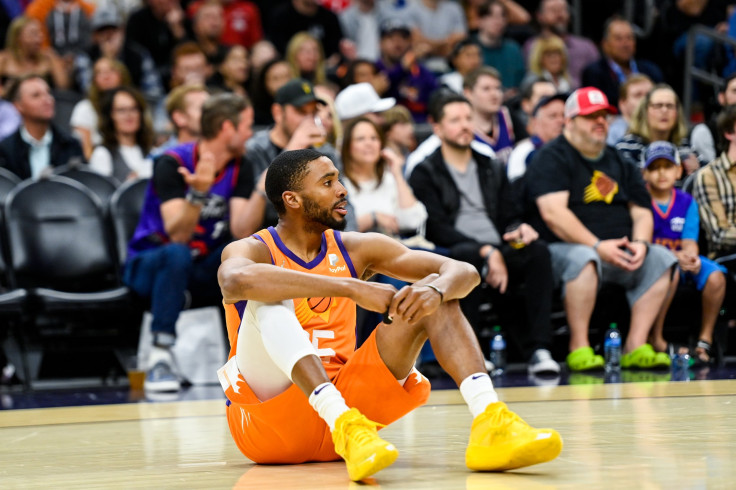 KEY POINTS
Mikal Bridges has stepped up big time offensively in Chris Paul's absence
Bridges kept the Suns' offense rolling against Anthony Davis and the Lakers
Suns fans hope that Paul's return allows Bridges to continue his hot streak on offense
The Phoenix Suns pulled out a tough win against the Los Angeles Lakers with a score of 115-105, and forward Mikal Bridges was the star of the show.
Whether it was from the midrange or from deep, Bridges was being given open looks by his teammates, but was also unafraid to create space for his own shots.
Bridges logged 25 points, six rebounds, and three assists along with one block and steal to pace the Suns to a two-game winning streak.
Devin Booker scored the same number of points as he did, but at a lower efficiency – 58.8% for Bridges, 41.7 percent for Booker.
Suns fans had been clamoring on social media for Bridges to take a massive leap forward this season on offense by taking more shots in order to free up some pressure on Booker and "The Warden" is rewarding their faith in him.
Currently averaging career-highs in points (15.8), rebounds (5.5), assists (3.5), field goal percentage (54.5), three-point percentage (44), and free throw percentage (88.4), Bridges is helping to fill up the vacuum that point guard Chris Paul left in the wake of his issues with his right heel.
With Booker playing combo guard for most of the game, it put the onus on Bridges to help in generating points for the Suns against an MVP-caliber Anthony Davis who dropped a monstrous double-double of 37 points and 21 rebounds along with five steals and five blocks.
To more casual NBA fans, Bridges' name is more recognized for being a defense-first player and they would not be mistaken in thinking so since that was exactly how he made his name in the league.
His contributions to the Suns' success could not be stressed enough by their fans and it led to him coming extremely close to winning the Defensive Player of the Year award last season–falling to the Boston Celtics' Marcus Smart by just 52 points.
Bridges did not go empty-handed last season, however, as he earned his first-ever NBA All-Defensive First Team selection along with being given a four-year, $90 million extension prior to the season.
But with their disappointing exit against the Dallas Mavericks in the Western Conference semifinals, the Suns need all the help that they can get as they prepare for another postseason run.
"The Warden," alongside fellow 2018 NBA draftee Deandre Ayton, has the offensive skills to complement the production of the Booker and Paul tandem in the backcourt.
Phoenix faithful continue to hold out hope that Bridges' offensive numbers will not take a dip when Paul returns to the court sometime soon as their young trio of Booker and Ayton are the keys to the Suns' future and a possible NBA title on the horizon.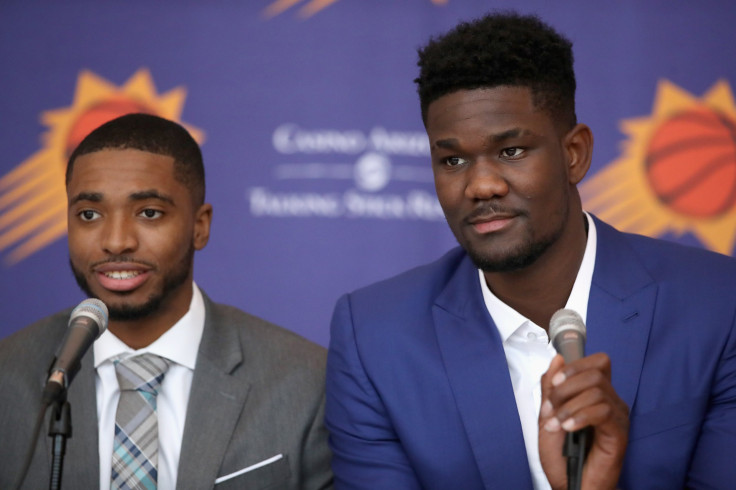 © Copyright IBTimes 2023. All rights reserved.
FOLLOW MORE IBT NEWS ON THE BELOW CHANNELS