Mike Tyson Gives Honest Opinion On Chances Of YouTubers Against Mayweather
KEY POINTS
Mike Tyson feels Paul brothers don't stand a chance against Floyd Mayweather
Tyson is open to fighting the Paul brothers if one of them dares to challenge him
Mayweather may face Jake Paul after the June 6 exhibition fight
For someone who has had countless battles in the ring, Mike Tyson should know the chances of any aspiring boxer against any legitimate fighter.
Right now, retired boxers are taking center stage. "The Baddest Man on the Planet" is one of them, and Floyd Mayweather Jr. is following his lead.
"Money" is set to face Logan Paul on June 6 in an exhibition bout. But as most probably heard by now, it appears the YouTubers' brother is making sure that he remains in the limelight.
In a previous post, most saw how Jake mapped out an ingenious plan to steal Mayweather's cap during a press conference to hype the encounter.
Right now, it cannot be denied that the 24-year-old could be next in line after his older brother jostles with Floyd Mayweather on June 6.
Though he has faced popular celebrities in his previous fights, the younger of the Paul brothers have yet to face someone who is adept in boxing.
The stunt he pulled could be part of a plan to affix a future fight with the undefeated American boxer moving forward.
With most seeing Jake as a neophyte boxer, not all are giving him much of a chance against Mayweather.
One of them is Tyson who feels that the Paul brothers are going to be in for heavy punishment once they share the squared-circle with Mayweather.
TMZ Sports asked the 54-year-old about Jake's chances and gave a short but straight answer.
"No. He's gonna get beat up pretty bad," Tyson quipped.
The obvious reason here is that even if Mayweather is retired, he remains a dangerous boxer.
Proof of that was how he disposed of Japanese kickboxer Tenshin Nasukawa during an exhibition boxing match in 2018.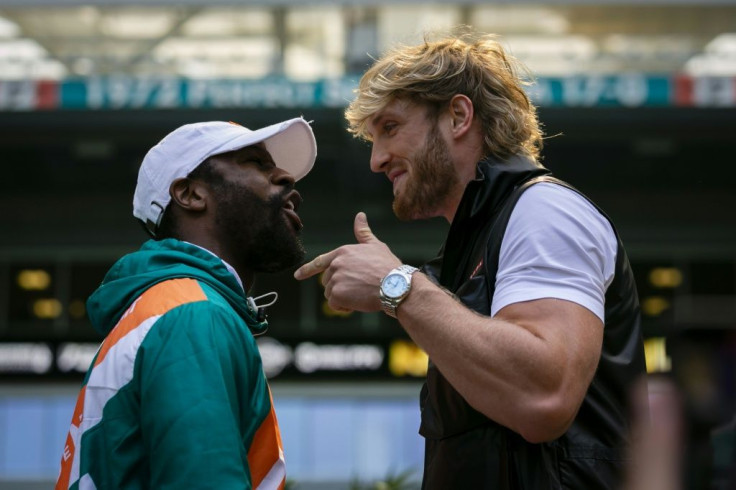 Some may bat that Jake knows a thing or two about boxing, and is improving with each fight he takes.
But against a boxer who has gone undefeated in 50 fights, the YouTuber may be in for a rude awakening.
Looking ahead to the exhibition clash between Mayweather and Logan, boxing fans will be waiting for the post-fight developments.
Jake could follow up his cap-stealing scheme and flip the script to line himself up next for Mayweather.
© Copyright IBTimes 2023. All rights reserved.