Mike Tyson Sings 'LeBron James' (VIDEO)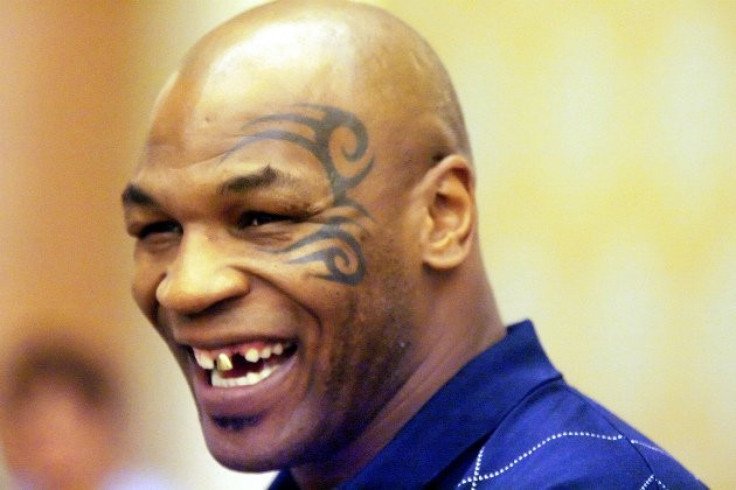 Former boxer Mike Tyson is known for doing some weird stuff, but his performance on the Jimmy Kimmel Show on Tuesday night ranks among the weirdest.
Tyson, who recently had a stint in Las Vegas with a one-man performance, took to the late night show to perform LeBron James, a short ballad about the Miami Heat basketball star.
Tyson strums a guitar while singing such genius lyrics such as, Oh LeBron James is great, he makes Cleveland irate.
He later dons a basketball jersey and afro and encourages James to stop choking during the NBA Finals.It was an entertaining performance that you truly have to see to believe.
Perhaps he will add it to his routine when he takes his one-man show, directed by Spike Lee, to Broadway later this summer. A usual performance for Tyson includes talking about doing a lot of drugs, being sent to a nuthouse, and references to when he famously bit off a piece of Evander Holyfield's ear.
But if you can't make it out to one of his performances, at the very least watch the video below to see all of Tyson's brilliance with LeBron James.
© Copyright IBTimes 2023. All rights reserved.