Mike Tyson's Past Opponent Claims He Fought 'Iron Mike' With Only 'One Arm'
KEY POINTS
Mike Tyson's past opponent Alfonzo Ratliff claims he fought prime Tyson with one arm
Ratliff claims Tyson never knocked him out
Ratliff also claims he only ever had one functional arm his entire boxing career
Mike Tyson's past opponent Alfonso Ratliff claims he fought the prime Tyson with only one arm and one foot.
Undeniably, many of Tyson's opponents during his prime did not taste the same amount of fame and spotlight like he did. It was evidently because the fight usually ends with a brutal knockout before Tyson's opponents even do damage on him. Indeed, what people remembered most about them was how they got KO's by "Iron Mike" and how they fought with him inside the ring.
One of the many opponents Tyson dismantled over the course of his prime from mid 80s to the 90s was Alfonzo Ratliff. At 64 years old, the former WBC cruiserweight champion is still training and is never scared of the coronavirus.
Ratliff recently spoke to Boxing247.com and shared some of the most interesting experiences he had as a pro boxer. The Chicago native fought an array of great fighters during the 80s before officially ending his career in 1989. But even to this day, Ratliff still has a couple of things to address about his boxing career, including the fight against Tyson in 1986.
According to Ratliff, the prime Tyson knocked him down but never knocked him out. In fact, the former champ claims he was never KO'd his entire career.
"Yeah, he (Tyson) stopped me. Well, he knocked me down, he never knocked me out – I was never knocked out my whole career," Ratliff said.
Tyson clearly won the fight and stopped Ratliff in the second round. However, the former cruiserweight champ had an even more shocking revelation about his loss. Ratliff claims it was really hard to win against a fighter like Tyson as he only had one fully-functional arm his entire boxing career. And he even broke his foot during the Tyson fight.
"But I only ever had one arm as a fighter. I was stabbed when I was a young guy. I was in trouble as a kid but I turned my life around. And against Tyson, I broke my foot. Can you imagine any fighter facing Tyson with just one arm and one foot! But that's me – if I sign to fight you, I fight. I'm there, injured, ill, cut, whatever," Ratliff claimed.
Tyson has been training for his boxing return. At 53, training clips of "The Baddest Man on the Planet" shows that he still got some power and speed.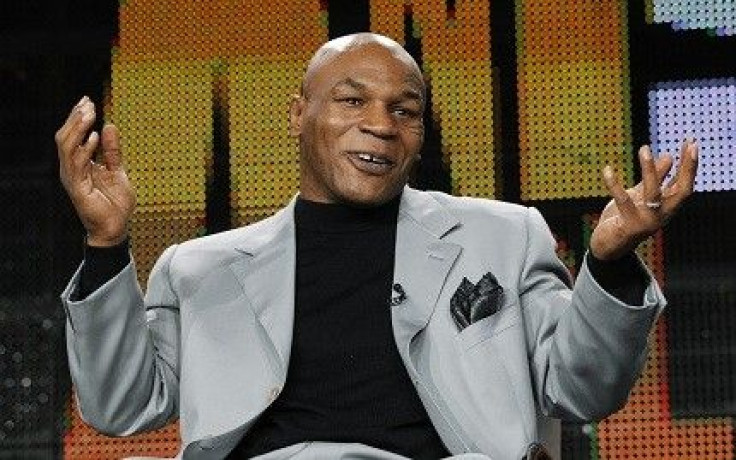 © Copyright IBTimes 2023. All rights reserved.