Mikey Garcia: Manny Pacquiao Conversations Underway, Waiting For Spence Fight Too
Lightweight champion Mikey Garcia revealed his team has started discussions with Manny Pacquiao's team over a potential 147-pound title fight.
Garcia added the International Boxing Federation (IBF) lightweight belt to his collection after defeating Robert Easter Jr. via unanimous decision in July. He was already the World Boxing Council (WBC) champion.
Having conquered four divisions, the California native had plans to make it five by not only moving up one division (having already done so with his WBC title win over Sergey Lipinets), but two divisions with a potential fight against IBF welterweight champion Errol Spence Jr.
More recently though, Garcia has targeted Pacquiao, who got back to winning ways by defeating Lucas Matthysse via TKO to win the World Boxing Association welterweight title in Kuala Lumpur, Malaysia, in July.
And recently speaking to EsNews, Garcia revealed that conversations have already started between his and Pacquiao's teams, while also adding that they are waiting on Spence as well.
"We started a conversation (with Pacquiao's team), so that's what I mean. We started a conversation, we got in touch with some of his people and we're going to see what we can put together," Garcia said. "Maybe we can put something together but we're still waiting and talking to people for the Errol Spence fight too so we got some options."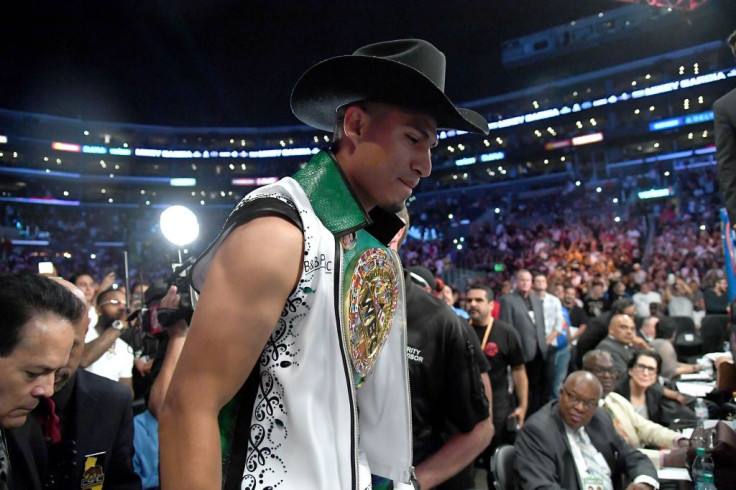 When asked where a potential fight with Pacquiao could take place, Garcia said it didn't matter and that all the details will be fleshed out when the eight-division champion responds.
"It doesn't matter. I will fight (Pacquiao) anywhere," he claimed. "We'll figure everything out if he (Manny) gets back. Everybody is pretty interested (both teams) right now so we're just going to see what we can put together."
Garcia definitely has options.
There's also a potential lightweight title unification fight with Vasyl Lomachenko that could happen down the line, especially as the Ukrainian, who holds the World Boxing Association title, is slated to face new World Boxing Organization lightweight champion Jose Pedraza in December.
But it seems the 30-year-old prefers a fight with Spence more than anything.
"As far as the remainder of this year we can't make the fight with him [Lomachenko]," Garcia said in early August. "That is why we are looking at other options, such as the fight with Spence at 147 (pounds). If all goes well, we can make the fight with Lomachenko next year."
"I aspire for the bigger fights, the bigger weights and now I believe is the opportunity to pursue another title in another division. And there is nothing better than the best champion in the division, the most dangerous in the division," he said.
Former pound-for-pound king Floyd Mayweather though, warned Garcia that Spence would be a much tougher prospect to face than Lomachenko.
© Copyright IBTimes 2023. All rights reserved.