Milwaukee Bucks News: Team's Lobbying Expenses Released After Arena Bill's Approval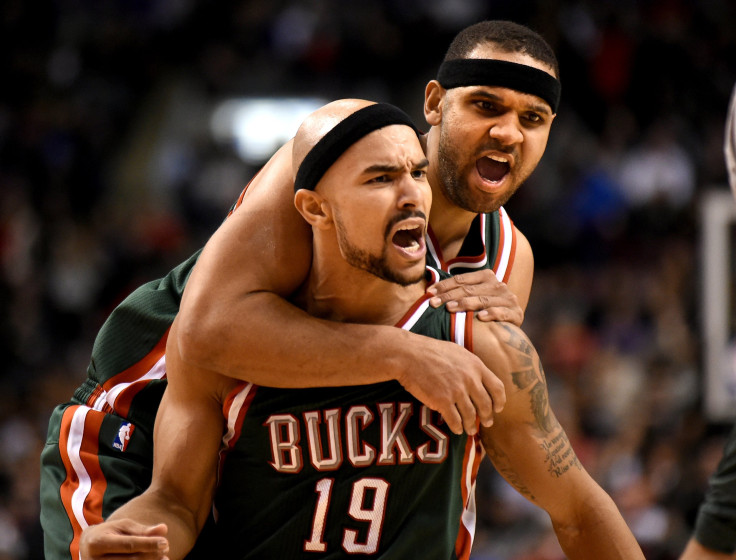 The NBA's Milwaukee Bucks spent more than $482,000 lobbying Wisconsin lawmakers for a new arena through the first six months of 2015, the Associated Press reported Friday. The Wisconsin legislature approved $250 million in public money toward the new arena earlier this month, and Gov. Scott Walker signed the bill into law despite concerns about the deal's long-term financial impact.
The Bucks' lobbying costs exceeded those of any other organization in Wisconsin through June 2015, a report by state elections board said. Any additional money spent lobbying legislators in July, when the vote on the arena bill took place, will not be available until January.
Walker, who formally approved the funding bill Aug. 12, was one of the Bucks arena plan's most ardent supporters. The governor repeatedly touted the tax benefits provided by having an NBA team in Wisconsin, including revenue the state collects by taxing player salaries.
"The return on investment is 3 to 1 on this, so we think this is a good, solid move as a good steward of taxpowers' money here in Wisconsin," Walker said Aug. 12, according to the Washington Post. "This is just simple mathematics."
Milwaukee Bucks | PointAfter
Bucks owners Marc Lasry and Wesley Edens, along with former team owner Herb Kohl, who once served as a U.S. senator, said they would provide $250 million in private money toward a new arena in downtown Milwaukee if local officials committed $250 million in public money toward its estimated $500 million cost.
Bucks officials warned that the team likely would relocate to another state without a significant taxpayer contribution toward a new arena in the near future.The project's proponents tout the arena as the centerpiece of a $1 billion development plan to revitalize downtown Milwaukee, the Journal Sentinel reported. The Bucks have played at the downtown BMO Harris Bradley Center since it opened in 1988.
Critics, including many local residents, have questioned the motives behind Walker's support of the project. An International Business Times report revealed in June that Jon Hammes, who is part of the Bucks' ownership group that pushed for public funding for the arena, also is the head of Walker's fundraising team for his 2016 presidential campaign.
Sports economists have expressed doubts about the benefits of publicly funded stadiums on local economies. A 2008 study found subsidized sports facilities rarely, if ever, meet projects for local job creation or economic growth.
© Copyright IBTimes 2023. All rights reserved.