Milwaukee Bucks vs. Boston Celtics Game 4: Prediction Against The Spread, Betting Odds For Playoffs
If the Boston Celtics hope to make it out of the second round of the 2019 NBA playoffs, they almost certainly have to win Monday night. That's when Kyrie Irving and Co. will host the Milwaukee Bucks in Game 4 as they trail the East's No.1 seed 2-1 in their best-of-seven series.
A lot has changed since Boston stunned Milwaukee with a dominant 22-point victory on the road in Game 1. The Celtics have since been outscored by a total of 28 points in two consecutive defeats.
Boston is a slight favorite to tie the series up. They are laying 1.5 points at home, according to the betting line at OddsShark. The total is 221.
Giannis Antetokounmpo was stifled by Al Horford and the Celtics' defense in the series opener. That hasn't been the case in the last two games with the likely regular-season MVP bullying his way to the paint and averaging 30.5 points on just 14 field-goal attempts per game. He attempted 40 total free throws in Milwaukee's two victories.
Equally as important has been what Antetokounmpo's teammates have done when he's found them for open looks. The forward totaled 12 assists in Game 2 and Game 3. Khris Middleton has made 13 of 20 three-pointers. Nikola Mirotic is seven-of-16 from behind the arc. Pat Connaughton made four of his nine threes last game.
The Celtics got nothing from their bench in Game 3. Jayson Tatum and Gordon Hayward combined to score just 10 points in the Game 2 loss. That has to change Monday night when Boston's season is essentially on the line.
Tatum actually came alive Friday when he made seven of 14 shots for 20 points. Irving played well in the loss with 29 points on 22 shots. You can bet that the point guard will bring his best when the Celtics need it most in Game 4.
As well as the Bucks shot during the regular season, their role players can still be hit-or-miss in the playoffs.
Eric Bledsoe has shot below 27 percent from the field in two games against the Celtics. Brook Lopez only shot north of 30 percent in Game 3. Ersan Ilyasova missed all six of his threes in the first two games of the series.
Malcolm Brogdon won't be ready for Game 4. Marcus Smart could return for Boston Monday.
Look for Boston's defense to step up the way it did in Game 1 and send this series back to Milwaukee at 2-2.
Prediction against the spread: Boston over Milwaukee, 109-104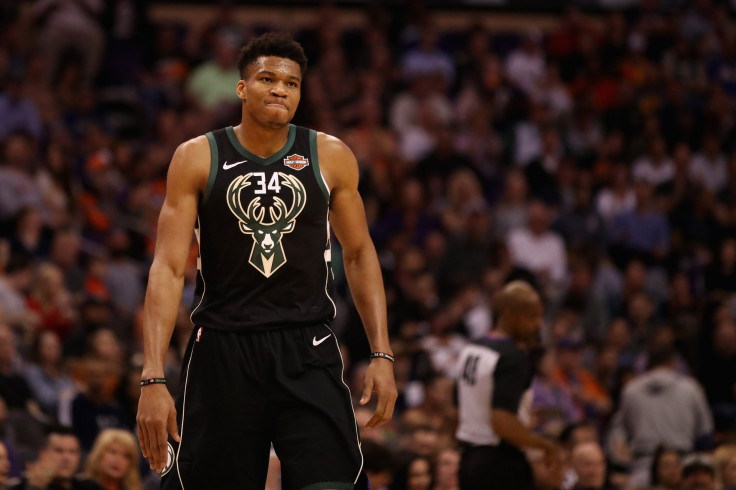 © Copyright IBTimes 2023. All rights reserved.