Missing Porn Star's Dead Body Found Naked And Tied To A Tree In Forest
KEY POINTS
Rina Arano, 23, was reported missing by her family on June 8
A 33-year-old man was arrested on suspicion of kidnapping and confining the victim
The victim's body was found less than a mile off a road near the man's villa
The body of a missing woman was found naked and tied to a tree in a remote forest in Japan.
Rina Arano, a 23-year-old woman who worked in adult films, was reported missing on June 8. Her partially decomposed body was discovered days later.
Investigators found CCTV footage outside a train station in Ibaraki Prefecture that showed Arano getting into a car on June 5 with a man, identified as 33-year-old Hiroyuki Sanpei, the New York Post reported. Sanpei and Arano had exchanged private messages on Twitter before the woman disappeared.
Arano's family reported her missing three days later. Cops launched a search for the woman and released a description to help locate her.
The victim's partly-decomposed body was eventually found by her fans on June 14 in a forest in Hitachiota, Ibaraki Prefecture. The exact location was less than a mile off a road near Sanpei's luxurious villa.
According to the cops, the young woman's body was tied to a tree and had no clothes on, and some signs suggested she had been dead for nearly two weeks.
Sanpei was arrested on suspicion of kidnapping and confining Arano. He denied the allegations but admitted he had picked up Arano and taken her to his villa, where he briefly handcuffed her with her consent.
Cops also found pictures on Sanpei's phone that showed the woman in handcuffs. Sanpei claimed the photos, which were taken as evidence, were captured with Arano's consent, NextShark reported.
The man also claimed he later dropped Arano off at a nearby store. However, investigators found her cellphone inside his house.
While conducting a search at Sanpei's villa, cops also found a mattress in the basement along with items that suggested somebody had been living there. A drive recorder installed inside his car showed pictures of Sanpei driving down the forest road close to where the victim's body was found.
As per the autopsy, Arano's cause of death was found to be a fractured hyoid bone, which is situated underneath the tongue and jaw. Investigators said it is possible the young woman was fatally strangled but did not reveal details about the events that led to her death.
Sanpei was arrested but not charged for the crime as the investigation continues.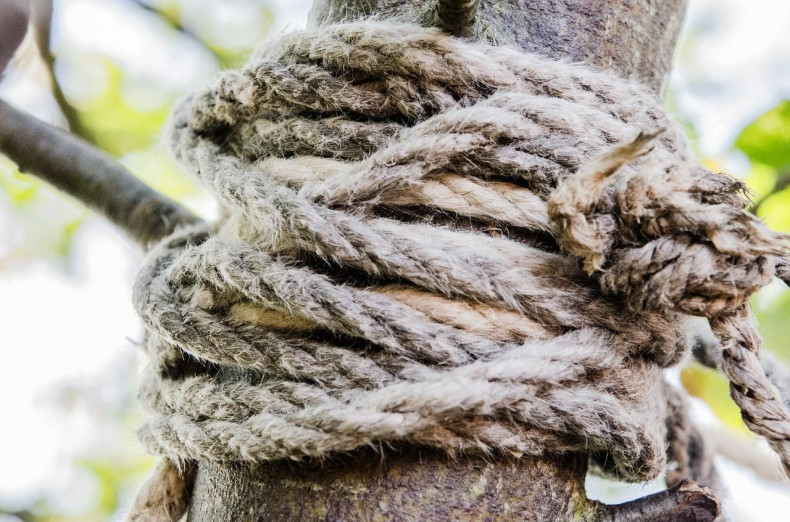 © Copyright IBTimes 2022. All rights reserved.