Mississippi State University's Former Students Indicted For Trying To Join ISIS In Syria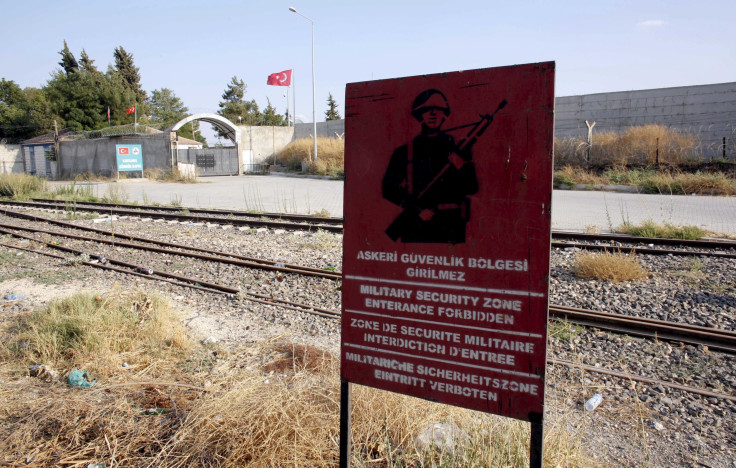 A federal grand jury on Tuesday indicted two former Mississippi students accused of trying to join the Islamic State group. Jaelyn Young of Vicksburg and Muhammed Oda Dakhlala of Starkville, both former students of Mississippi State University, were charged with conspiracy and attempt to provide support to a foreign terrorist organization, MSNewsNow reported.
Young and Dakhlala are both U.S. citizens. Dakhlala graduated in May with a bachelor's degree in psychology, and Young was enrolled as a sophomore chemistry student.
The pair was charged after undercover federal agents interacted with Young online, beginning in May, about her desire to go to Syria to join ISIS. She reportedly revealed that the only thing keeping her in the U.S. was a lack of funding. "I just want to be there," she reportedly said in her conversations with federal agents, according to the Associated Press.
She had also reportedly planned a nikkah, or Islamic marriage, to Dakhlala that would allow her to travel without a chaperone under Islamic law.
In June, a second FBI agent posing as an ISIS recruiter online contacted Young. According to the charges against the two, Young asked the agent's help for crossing over from Turkey into Syria. "We don't know Turkey at all very well (I haven't even traveled outside U.S. before.)," she reportedly said in her communications with the FBI agent.
Young said that both of them would like to be medics treating wounded ISIS soldiers and specified her skills at math and chemistry. She told the second agent that Dakhlala could help with ISIS' online footprint, and that he "really wants to correct the falsehoods heard here" and the "U.S. media is all lies."
Dakhlala reportedly paid $340 to expedite passport processing at the start of July. The pair was arrested last month at Golden Triangle Regional Airport near Columbus, Mississippi.
While their communications with the FBI reportedly said that they planned to fly to Greece and then take a bus to Turkey, the two later bought Delta Air Lines tickets to reach Istanbul through Atlanta and Amsterdam.
The couple's trial is set for Oct. 26.
© Copyright IBTimes 2023. All rights reserved.