Mitt Romney Attended Manny Pacquiao Vs. Juan Michael Marquez Fight, Watch The Knockout Punch From 6th Round [VIDEO]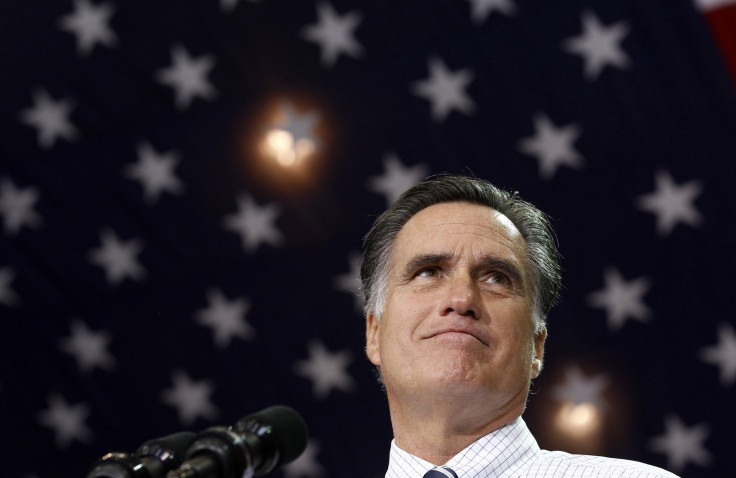 It's hard to picture a more definitive ending to the rivalry between Manny Pacquaio and Juan Michael Marquez. The Las Vegas bout was preceded by weeks of anticipation, and by Saturday night was among the premier events on the international sports schedule. Millions watched on TV and streamed the event online, and even former presidential candidate Mitt Romney attended the fight.
At times it looked like more of a battle than a fight. Marquez had lost two previous matchups against Pacquiao and a third ended in a draw, but he knocked Pacquiao down in the third round Saturday night. The Filipino congressman was able to regain his stamina and put Marquez on the mat in the fifth round, after which he was leading on each scorecard.
In the sixth round, however, Marquez knocked out Pacquiao with a vicious counterpunch that sent him to the floor unconscious. It was the culmination of an eight-year struggle for Marquez and probably the last time the two fighters will square off in the ring.
"We knew he was going to come out aggressive, so we had a fight plan that was more technique and we were able to capitalize on it," Marquez told Yahoo! Sports. "I never thought he was going to beat me. I was coming strong. He connected with me hard, he got me good, but I was falling. But I was ready to push hard through the later rounds."
Marquez would not speculate on what comes next in his career, but for Pacquiao this could very well be the end. He's nearing the end of an impressive career and has said in the past retirement is not far off. Pacquiao is regarded as a hero in the Philippines, where he serves in Congress and has expressed interest in running for president.
Perhaps it's fitting, then, that another presidential hopeful took the time to visit the former champ in his dressing room before the fight. The Associated Press reported that Mitt and Ann Romney attended the bout, held at the MGM Grand, as guests of Nevada State Athletic Commission Chairman Bill Brady. When Romney was running for president Brady held a fundraiser for his campaign.
Pacquiao publicist Fred Sternburg said Romney kept it short but meaningful during their conversation: "Hello Manny. I ran for president. I lost."
© Copyright IBTimes 2023. All rights reserved.