Mitt Romney Immigration Stance 'Identical To Mine:' Arizona Immigration Law Author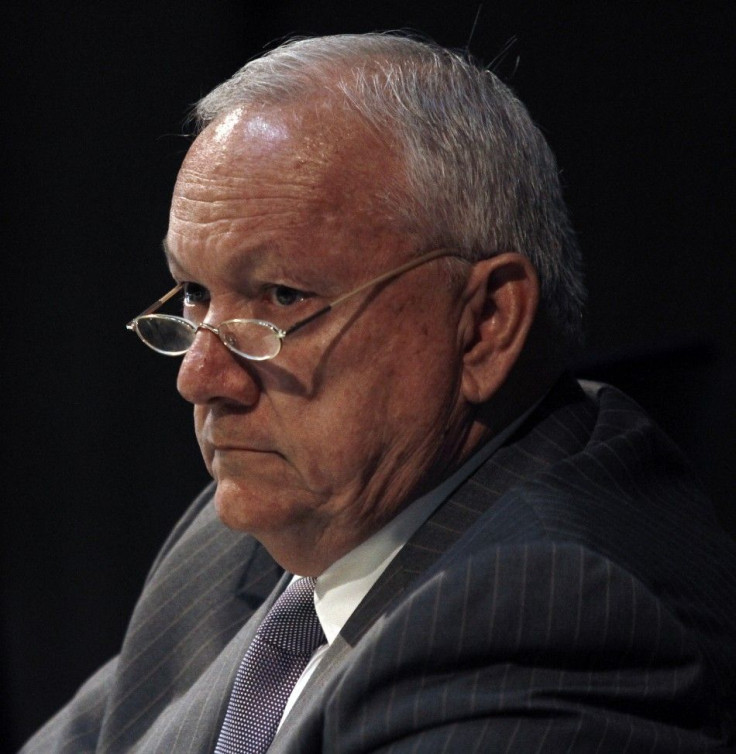 Mitt Romney got a strong endorsement of his immigration views on Tuesday, winning plaudits from a former Arizona lawmaker who sponsored the state's strict 2010 immigration law, the Support Our Law Enforcement and Safe Neighborhoods Act, also known as Arizona Senate Bill 1070, or SB 1070.
Arizona's deeply polarizing immigration law permits the border state to crack down on undocumented immigrants, including a controversial provision authorizing police officers to check the immigration status of people they suspect are in the country illegally. The Obama administration sued Arizona to block the law, but several other Republican-controlled state legislatures emulated it in new immigration laws of their own.
Russell Pearce, the former state senator who sponsored the law, said Romney shared his tough stance on immigration. Romney has described his strategy on the issue as self-deportation, a policy of tightening restrictions on undocumented immigrants seeking work in the U.S. to the point that they leave the country voluntarily.
His immigration policy is identical to mine, Pearce said after a dinner sponsored by a Tea Party group in Gilbert, Ariz. Attrition by enforcement. It's identical to mine -- enforce the laws. We have good laws, just enforce them.
Romney reciprocates Pearce's feelings. During a Republican presidential nominee debate, Romney called the Arizona law a model for the nation. Pearce recently became the first Arizona lawmaker to be removed from office by a recall election, but that has not stopped Republican presidential candidates from seeking his backing.
While Pearce's endorsement could help solidify Romney's conservative base, it could cost him among votes among Latino voters. The Arizona law is unpopular with Hispanic voters, a rapidly growing bloc of voters that could be pivotal in swing states like Colorado and New Mexico.
Romney has positioned himself as an immigration hardliner. Kris Kobach, the Kansas Secretary of State and a member of the Immigration Reform Law Institute, who wrote much of the Arizona law, advises Romney's campaign. The former Massachusetts governor has denounced as amnesty measures such as granting undocumented immigrants in-state tuition, which would make education more affordable for them, and he has said he would veto the DREAM Act, a law that would open a route to citizenship for some immigrants who were brought to the country illegally as children.
Editor's note: an earlier version of this article referred to the Immmigration Reform Law Institute as the Immigration Law Institute. The Interational Business Times regrets this error.
© Copyright IBTimes 2023. All rights reserved.
FOLLOW MORE IBT NEWS ON THE BELOW CHANNELS