Mitt Romney Responds To Washington Shooting At The Family Research Council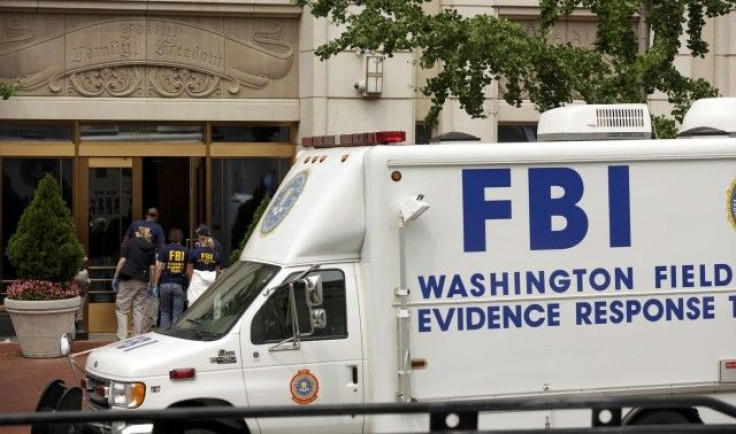 After a security guard was shot by a lone gunman at the Family Research Council in Washington, D.C., Wednesday morning, presidential candidate Mitt Romney declared, "There is no place for such violence in our society."
"I am appalled by the shooting today at the offices of the Family Research Council in our nation's capital," Romney said. "There is no place for such violence in our society. My prayers go out to the wounded security guard and his family, as well as all the people at the Family Research Council whose sense of security has been shattered by today's horrific events."
Earlier on Wednesday, a man reported to be in his late 20s walked into the Family Research Council's building in Washington. When he was stopped by security from advancing, the man made a statement about the group's political alignment and shot the security guard, whom FRC identified as Leo Johnson. The injury is not reported as being life-threatning.
Although authorities did not identify the alleged shooter, who is in FBI custody, two law enforcement officials told the Washington Post he was Floyd Lee Corkins, 28, of Herndon, Va. He has not yet been charged.
According to some reports, the shooter was carrying a Chick-Fil-A bag. The fast food chain has recently been the target of online and in-person campaigns protesting their donations to organizations that oppose same-sex marriage. The Family Research Council takes a similarly conservative view towards marriage equality.
The Family Research Council defines themselves as "the leading voice for the family in our nation's hall of power."
From the FRC's website: "Since 1983, Family Research Council (FRC) has advanced faith, family and freedom in public policy and public opinion. FRC's team of seasoned experts promotes these core values through policy research, public education on Capitol Hill and in the media, and grassroots mobilization. We review legislation, meet with policymakers, publish books and pamphlets, build coalitions, testify before Congress, and maintain a powerful presence in print and broadcast media. Through our outreach to pastors, we equip churches to transform the culture."
© Copyright IBTimes 2023. All rights reserved.