MLB Rumors: Aging Pujols Not Thinking Of Retirement Once Contract Expires
KEY POINTS
Pujols hopes to continue playing once MLB contract expires
Pujols unlikely to draw interest from MLB teams
Pujols could follow Ramirez overseas
Albert Pujols is already 40 years old, an age where most athletes would likely end up calling it a career. But as far as the 10-time MLB All-Star is concerned, age is just a number and he feels he can go on and play more years. His contract is good until 2021 and most speculate he would retire. Unfortunately, the veteran first baseman reveals he has not yet closed the door on his baseball career.
Speaking to ESPN, Pujols said that he is taking his career on a day-to-day basis. He did not directly say that he wanted to retire or play on. The Dominican professional baseball player wants to cross the bridge when he gets there. He is aware that he only has one year left in his contract but playing on is not out of the picture.
"When that time comes, we'll see. Just because you have one year left on your contract doesn't mean it's your last year. It could be, but it could not be. God hasn't put that in my heart yet," Pujols said.
Pujols will be 42 by the time his contract ends and his history of injuries are unlikely to raise his chances of getting signed by other MLB teams. He has had surgery on his right elbow and left knee in 2018 but amazingly made it through last season injury-free. But the only problem is that the two-time World Series champion hardly made an impact with the Los Angeles Angels. He hit .244/.305/.430 with 23 home runs over 545 plate appearances.
Pujols has accomplished so much in his MLB career but seeing any team signing him beyond 2021 is not looking good. Even non-contending teams may pass up on getting him, preferring to sign a young and promising star than someone who is beyond his prime and barely a shade of what he used to be.
Pujols is the second player past his prime who is not ready to leave baseball just yet. In a previous post, Manny Ramirez aired his wish to continue playing professional baseball but in Taiwan. Ramirez is seven years older than Pujols but feels he still has some gas left in the tank. If not the MLB, Pujols could try looking into bringing his talent overseas. But again, this depends if any team would be willing to pay him big bucks to play baseball.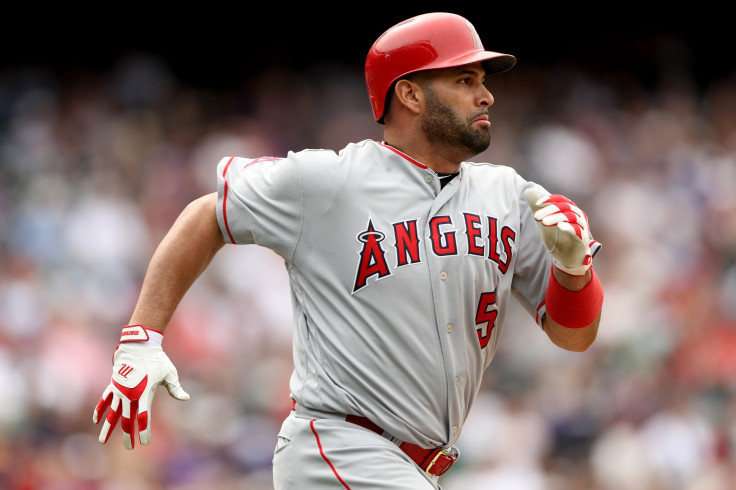 © Copyright IBTimes 2023. All rights reserved.