MLB Rumors: Gio Gonzalez Prowling For New Team Following Yankees Release
Gio Gonzalez finally got his release from the New York Yankees and the 33-year-old southpaw pitcher is now ready for his next stop. The only question now though is where.
Left in the minors, Gonzalez was not part of the 40-man roster after he opted out of clause last weekend. Rather than add him to the roster, the Yankees allowed him to become a free agent instead, MLB Rumors reported.
For the Yankees, bringing in Gonzalez to the Majors would have been expensive. He carried a $3 million base contract and the southpaw pitcher would have earned an extra $300,000 for every start he made. Gonzalez had three starts with Scranton before opting out of his deal.
Curiously, Gonzalez did not exactly have a great 2018 MLB season. He topped 170 innings and 30 starts for the eighth time in the past nine seasons, working to a 4.21 ERA with 7.8 K/9 against 4.2 BB/9 along the way. While in the minors, Gonzalez had 6.00 ERA and has allowed 19 hits in 15 innings.
With Gonzalez out, the Yankees are now expected to turn to James Paxton, Masahiro Tanaka, J.A. Happ, CC Sabathia, and Domingo German. Luis Severino is another option, although he is still recuperating from an injury.
As for Gonzalez, he could be a fit for several MLB teams. The list includes the Milwaukee Brewers, New York Mets, Philadelphia Phillies, and the Boston Red Sox, CBS Sports reported. Of those teams, the Brewers and the Mets seem to be plausible destinations.
The Brewers now have options, a cheaper one should they decide to bring back Gonzalez. Dallas Keuchel, another free agent, was also being considered, but the 33-year-old pitcher looms as a more budget-friendly option, SNY-TV reported.
The team is also dealing with several players in sickbay. Freddy Peralta is dealing with shoulder issues, Brent Suter is out for the season, and Jimmy Nelson is still recovering from shoulder surgery.
The Mets do have Jason Vargas at present but with plenty of injured players in the mix. This includes Jacob deGrom, Noah Syndergaard, Zack Wheeler and Steven Matz, all of whom have substantial injuries. Adding Gonzalez may somehow expand the Mets bullpen.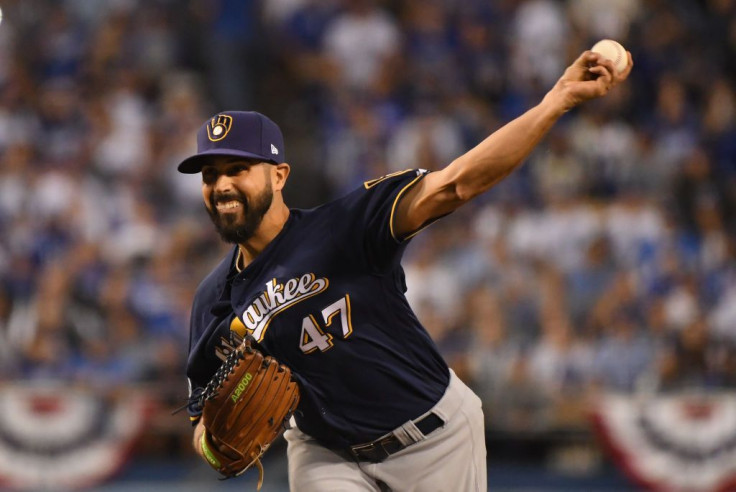 The Phillies and Red Sox could also be in play, two teams who also have their share of manpower problems. But unlike the Brewers and the Mets, these are two teams who could move on with or without Gonzalez.
© Copyright IBTimes 2023. All rights reserved.