MLB Rumors: Padres Working On Sealing Long-Term Deal With Superstar Shortstop Tatis
KEY POINTS
The San Diego Padres are looking to seal a long-term deal with Tatis
Padres continue busy offseason by focusing on current players
Darvish admits being surprised with the trade but in a good way
The San Diego Padres have had a busy offseason and appear to be moving to another phase.
They are now holding talks with superstar shortstop Fernando Tatis Jr. for a long-term contract extension as they continue to improve the ballclub heading into the next MLB season.
"We wanted to focus during the beginning part of the offseason on improving our ballclub and then get to the new year and start to dig in on Tatis' situation," Preller said to the MLB Network Radio. "We've had very preliminary-type conversations just letting each other know that there's interest there. Hopefully, we're on common ground to work something out at some point before the season."
Tatis will not become a free agent until the 2024-25 offseason where he will be 25-years-old by that time.
Last MLB season, the 22-year-old finished fourth in the National League MVP voting after he posted a .277/.366/.571 slash line to along with 17 home runs and 45 RBI.
The focus on Tatis is seen as the next step for the Padres who have just finished adding Yu Darvish and Blake Snell in a busy offseason
Now, the Padres have their sights of locking up Tatis to fend off interest from rival clubs moving forward.
The plan of trying to securing Tatis makes sense. Mike Axisa of CBS Sports outlined several scenarios from other players who did the same. That included Ronald Acuna Jr. of the Atlanta Braves and Alex Bergman of the Houston Astros.
As far as one of the new faces in the mix, Darvish admitted that he was a bit shocked by the deal between the Padres and the Chicago Cubs.
It was a five-for-two blockbuster trade that saw Darvish and catcher Victor Carani head to San Diego in exchange for right-handed pitcher Zach Davies and four other prospects.
"Obviously, with what's happening with the coronavirus and the money that the Cubs have, I wasn't really thinking about being traded," Darvish said when he was officially introduced by the Padres during a press conference Thursday. "And also, they are a winning team, so I thought we would be able to compete. But obviously, I was shocked in a good way."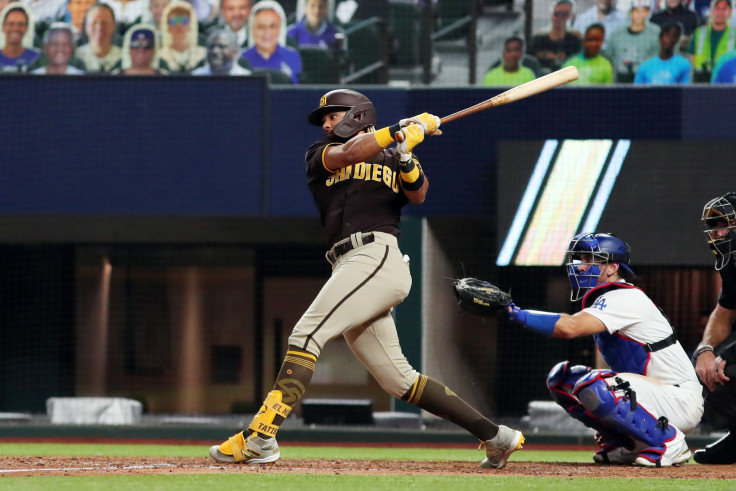 © Copyright IBTimes 2023. All rights reserved.