MLB Trade Rumors: Brewers May Complicate Dodgers Plan To Re-Sign Justin Turner – Report
KEY POINTS
The Justin Turner chase may be down to the Dodgers and the Brewers, a report suggests
The Dodgers may not have enough funds to spend on Turner
Turner could end up with the Brewers or Mets
MLB All-Star Justin Turner is a free agent, and the Los Angeles Dodgers have yet to re-sign the 36-year-old third baseman. After spending a lot on Trevor Bauer, questions are in the air regarding whether the Dodgers have enough money to spare for the California native.
The Dodgers need to think fast since Turner is being courted by other teams. That list includes the Milwaukee Brewers, New York Mets, Toronto Blue Jays and the Atlanta Braves, according to reports. However, MLB Network's Jon Heyman has suggested that the Brewers have the inside track.
Along with the Dodgers, the Brewers have dangled a multi-year offer, according to Heyman. Hence, Los Angeles and Milwaukee could be the favorites to land the 36-year-old third baseman.
Turner was part of the Los Angeles Dodgers World Series title, although he missed a large chunk of Game 7 after testing positive for COVID-19. Regardless, he remains a vital piece for the Dodgers' next MLB season. Considering he is already 36, it is likely that Turner will be looking for financial security.
Here is where things get a bit complicated. The fact that Los Angeles spent a whopping $102 million on a three-year deal for All-Star pitcher Bauer raises questions on whether they can still pitch a massive sum to Turner. And the plot thickens considering he is already at a prime age. Turner turns 37 in November.
If the Dodgers are not willing, it could be the opening that the Brewers need. However, a third team that could complicate the chase for Turner is the New York Mets, for which he played from 2010 to 2013.
The Dodgers will have decisions to make moving forward. After a successful World Series run, it comes as no surprise that they want to replicate the feat for the coming MLB season. The acquisition of Bauer is a testament to that. Their chances would be higher if they find a way to re-sign the All-Star third baseman.
The National League West is also looking tougher for the coming MLB season. The San Diego Padres boosted their rotation with the addition of Blake Snell and Yu Darvish. Bauer is a significant addition, but Los Angeles knows bringing back Turner would raise their chances of repeating as World Series champs.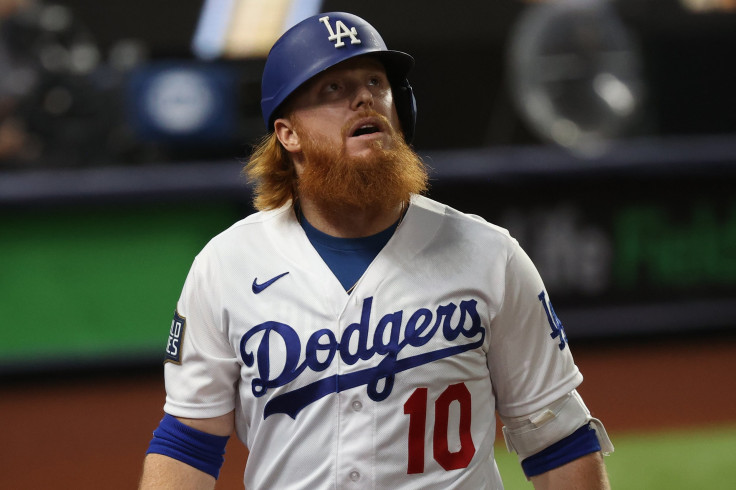 © Copyright IBTimes 2023. All rights reserved.