MLB Trade Rumors: Red Sox Give Up On Former Golden Spikes Awardee
KEY POINTS
The Boston Red Sox send Benintendi to the Kansas City Royals in a three-team deal
Brett Gardner has yet to get a new deal with the New York Yankees
Benintendi could restart his career with the Royals
The Boston Red Sox have opted to move on and change things up.
Andrew Benintendi, who had a superb season with the team in 2018, has been traded to the Kansas City Royals that included Josh Winckowski and a third player that has yet to be named from the New York Mets.
In return, Kansas City sent Franchy Cordero and two yet-to-be-named players. The Mets rounded up the deal, getting Khalil Lee.
Lee ranks eighth among Royals prospects, while Winckowski is at No. 26 in the Mets' system.
For Benintendi, his six-year stint with the Red Sox comes to an end. Before things started to pale for the 26-year-old outfielder, it was believed he would stay there for a longer period.
Benintendi has a colorful college career, something that saw him win the Golden Spikes Award. He was a top prospect entering the 2017 MLB season and backed all that up when he finished second in the Rookie of the Year race.
In Boston's World Series run in 2018, the native of Ohio hit .290/.366/.465 with 16 homers, 21 steals, and 87 RBIs. He was the first or second hitter in 140 games for his outstanding performance.
But somehow, things turned sour for Benintendi. He struggled during the 2019 and 2020 seasons, going 4-of-39 at the plate. Things went from bad to worse when he suffered a rib injury.
Now, Benintendi will have to pick up the pieces and restart his MLB career. He is only 26 and is expected to get a new lease on life with the Royals.
Time is on his side and the former World Series champion has proven he is a talent worth giving a chance. He just needs to get his act together and hope lady luck shines once again on him.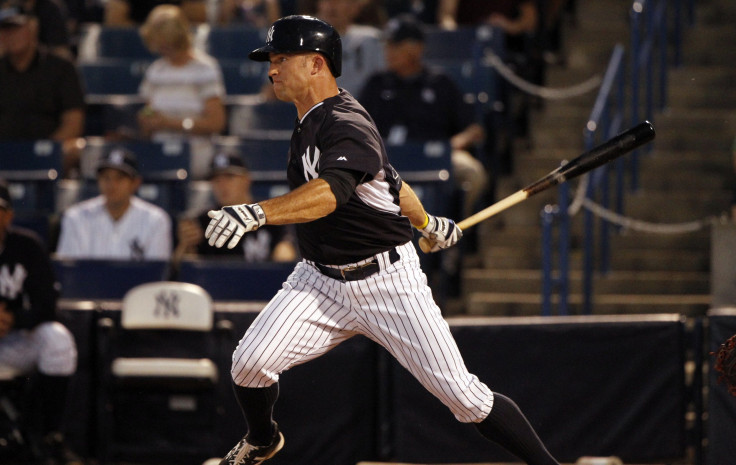 In other MLB news, the New York Yankees have yet to offer Brett Gardner a new contract.
According to Randy Miller of NJ.com, negotiations have not started although the Yankees have the financial capacity to take in the same $10 million that Gardner made last year.
But the fact that he is 37-years-old could sway all that, New York could be looking at other options, possibly younger and cost-friendly options.
© Copyright IBTimes 2023. All rights reserved.