MLB Trade Rumors: Tigers, Twins Could Eye Deals As Key Players Clear Waivers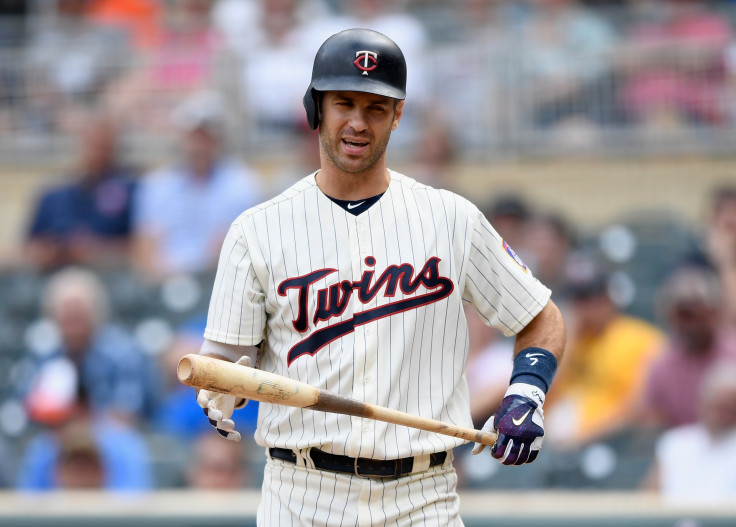 The Detroit Tigers and Minnesota Twins became sellers before the July 31 non-waiver trade deadline, and both teams could be making more moves within the next few weeks. Potential trade candidates on the two AL Central teams have reportedly cleared waivers, allowing the respective clubs to make deals with anyone in MLB.
Detroit shortstop Jose Iglesias and pitcher Francisco Liriano have cleared waivers, according to the Detroit Free Press. The same goes for Minnesota first basemen Joe Mauer and Logan Morrison, according to the Pioneer Press.
Teams aren't looking to trade every player that they put on waivers. Mauer, for instance, likely isn't going anywhere. He's a Minnesota native and has been the face of the franchise for much of his 15 seasons with the Twins. He can veto any trade.
It wouldn't be surprising to see the other three players traded. They were involved in trade rumors before the non-waiver deadline, though they are less likely to be traded now.
The Boston Red Sox reportedly had members of the organization in attendance to watch Liriano's last start. The veteran was dealt to the Houston Astros before last year's trade deadline and has postseason experience, but he isn't the effective pitcher he once was. Liriano has a 4.37 ERA this season, and he had even worse numbers in 2017.
Iglesias, like Liriano, is a trade candidate because he's set to become a free agent this winter. The shortstop doesn't have much value for a contender looking to add a bat since he's got a .695 OPS with just four home runs. Iglesias was linked to the Pittsburgh Pirates last month.
Morrison doesn't have a ton of trade value with splits of .190/.282/.377. He's fallen off a cliff after hitting a career-high 38 home runs last season, though there are potential playoff teams that could use some more power off the bench.
Detroit has already made a post-July 31 trade, sending Mike Fiers to the Oakland Athletics. The Tigers altered the course of the 2017 playoffs when they traded Justin Verlander to the Astros on Aug. 31.
Minnesota has already traded Lance Lynn, Brian Dozier and Eduardo Escobar within the last two weeks. They are seven games ahead of Detroit in the AL Central but nine games behind the Cleveland Indians for first place in the division.
© Copyright IBTimes 2023. All rights reserved.