MMA: Brazilian Says Jon Jones Scared To Lose To 'Unknown Guy'
Jon Jones may have successfully defended his UFC light heavyweight title at UFC 239 although his performance did not escape criticism. Against Thiago Santos, where most were expecting a lopsided affair from Bones, the split decision outcome raised some eyebrows. That included Johnny Walker, a Brazilian 205-pounder who is coming of three spectacular knockouts in less than four months.
Without question, Walker is rising in the UFC ranks despite the fact that he is still categorically an unknown name -- especially in the eyes of Jones. He was in Las Vegas to witness the Jones vs. Santos main event and believed that it was not the real Jon Jones who came out to fight, MMA Fighting.com reported. Regardless, the win allowed Jones to retain his title and now the speculation is who Bones should face next. Walker obviously has his eyes on Jones and his title although appears he may have to get in line.
After disposing of Santos, Jones took to social media and asked fans who he should face next. One fan mentioned Walker's name but Bones wasn't coy to the idea. In fact, he reasoned how Walker was a virtual unknown and someone who has not fought a top 10 opponent, via his Twitter account.
Walker hardly objected to the rant of Jones, believing the reigning UFC champion had a point. However, he feels that he does not need to face a top 5 opponent to prove he deserves a shot at Jones' UFC title. But if working his way up the UFC rank is needed, one person he would love to face is Francis Ngannou. This is despite the fact that the Cameroonian-French mixed martial artist touts incredible punching power -- meaning it may be a death wish on the part of Walker.
Regardless, the 27-year-old who is on a nine-fight winning streak could care less. He believes it is the perfect opportunity to impress fans and that he and Ngannou have the same punching power. Assuming he is able to get past The Predator, he may need a couple of more fights to get attention and a shot at Jones. As for potential opponents, Walker says he is ready to face anyone thrown at him.
"I think I'll have to fight two more times before fighting (Jones), so I'll get things going in any division," he said. "If they need a fight at heavyweight, I'm in. I don't choose opponents. I'll fight anyone. I don't care if it's a top 10, a top 20, a top 2. It's just a regular human being that will get beat up the same way."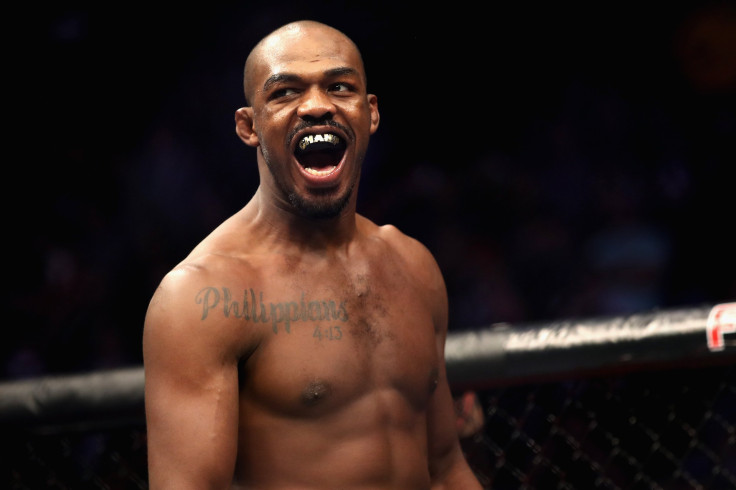 © Copyright IBTimes 2023. All rights reserved.