Moammar Gadhafi Killed, Celebrations Begin [PHOTOS]
Former Libyan leader Moammar Gadhafi was reportedly killed by the National Transitional Council forces near his hometown of Sirte Thursday.
A senior NTC official, Abdel Majid, told Reuters that the autocratic ruler died of wounds inflicted during his capture.
It has also been reported that Gadhafi had asked the men who captured him, not to kill him. These reports came following weeks of fierce fighting by anti-Gadhafi fighters.
Reported said that the Libyan interim government fighters captured Sirte and extinguished the last signs of resistance by loyalists.
A gruesome picture of the bloodied face of Gadhafi was telecast by TV channels all over the world.
According to the latest developments, it has been said that the NTC is taking the body of Gadhafi to Misrata, where a formal announcement of his death will be made.
Following reports of his death, celebrations began all across Tripoli with honking and gun blasts.
Take a look at the pictures below.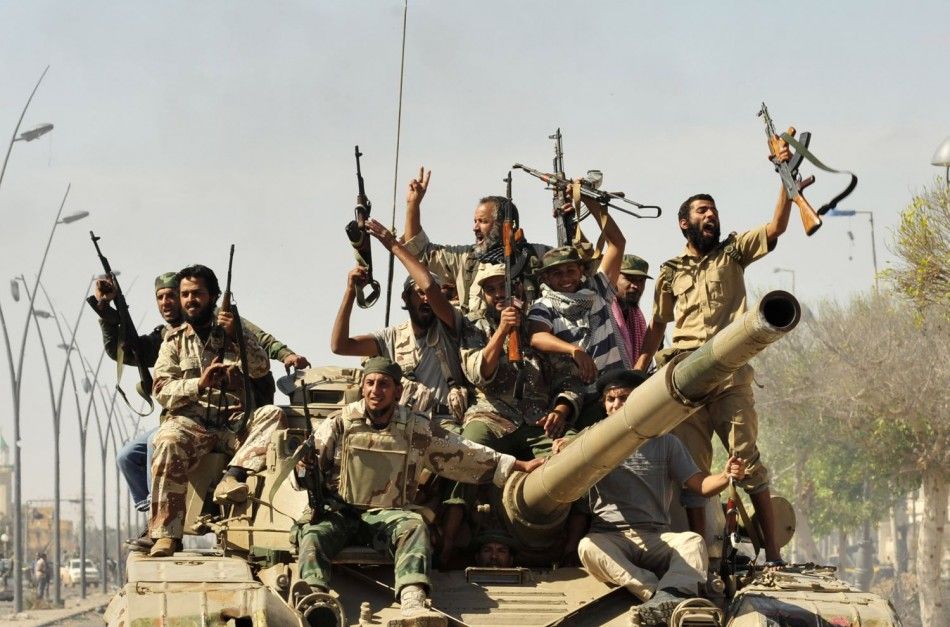 © Copyright IBTimes 2023. All rights reserved.