Moammar Gadhafi and Son Buried in Secret Grave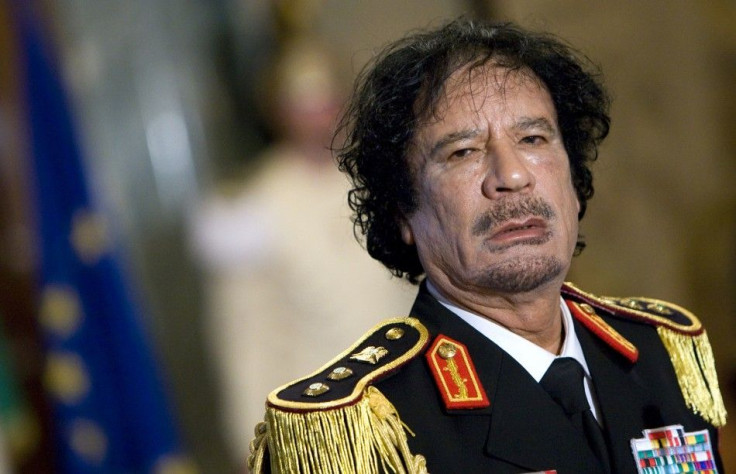 The body of the late Libyan dictator, Col. Moammar Gadhafi, was buried at a secret location, at dawn Tuesday, al-Jazeera reported. The report was confirmed by a National Transitional Council official who spoke to the BBC. The burial will, hopefully, end the ongoing wrangle over the amount of time his decomposing body was left to rot by officials of the Libyan interim government.
According to further reports, Gadhafi's body has been buried along with his son, Muatassim, and a top aide.
In accordance with an earlier statement by the NTC to Reuters, Gadhafi's body was buried in a simple ceremony on Tuesday, witnessed by only four people, who would swear on the Qur'an to keep the location secret. The official also added that Gadhafi's body had started decomposing and had reached the point where the corpse cannot last any longer.
Government forces had put the bodies of Gadhafi and his son on display in a cold storage room in Misrata, until its decomposition forced them to prepare their burial. Gadhafi's family, however, wanted the burial to be done outside Sirte, the former leader's hometown.
Earlier, NTC officials reported on negotiations between Gadhafi's tribal kinsmen from Sirte and the interim government over the place and process of the disposal of bodies. The discussions yielded no agreement, hence the secret burial.
With Gadhafi's killing, a 42-year-long era of brutality and dictatorship came to an end. However, reported conflicts over disposal of the body and uncertainties over the past few days are raising serious questions and concerns about the future government's control over disparate armed groups and local commanders.
© Copyright IBTimes 2023. All rights reserved.