Modell's Sporting Goods Files For Chapter 11 Bankruptcy: All Stores Closing, Liquidation Sales Started
Modell's Sporting Goods has filed for Chapter 11 bankruptcy protection and will close all of its remaining stores as a result. The sporting goods retailer will begin liquidation sales at its stores on Friday, and will continue online operations during the restructuring process.
Modell's said it has secured financial flexibility from its lenders and partners that will allow it to wind down its operations in the near-term. The company expects to continue paying its employee wages and benefits, along with providing customer orders and shipments.
"Over the past year, we evaluated several options to restructure our business to allow us to maintain our current operations," Mitchell Modell, CEO at Modell's, said in a statement. "While we achieved some success, in partnership with our landlords and vendors, it was not enough to avoid a bankruptcy filing amid an extremely challenging environment for retailers."
Modell continued, "This is certainly not the outcome I wanted, and it is one of the most difficult days of my life. But I believe liquidation provides the greatest recovery for our creditors. We have partnered with Tiger Capital Group to liquidate the remaining stores beginning Friday morning, March 13."
Modell's is currently in talks with its financial creditors and has been exploring the possibility of recapitalization of its business through a potential sale of some or all of its assets. The company said it will continue to pursue these opportunities.
Modell's is the oldest sporting goods stores in the U.S., founded in 1889. The company operates 153 stores in New York, New Jersey, Pennsylvania, Connecticut, Rhode Island, Massachusetts, New Hampshire, Delaware, Maryland, Virginia, and Washington, DC.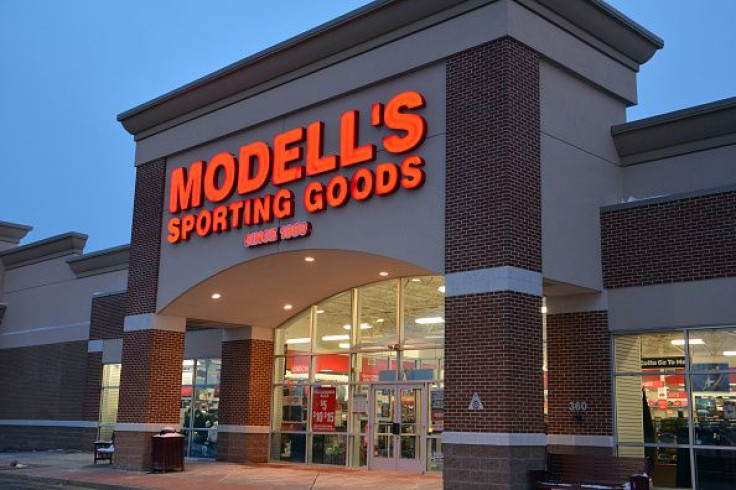 © Copyright IBTimes 2023. All rights reserved.