Moïse Assassination: Haitian American Assembled Security Team For When He Took Over Power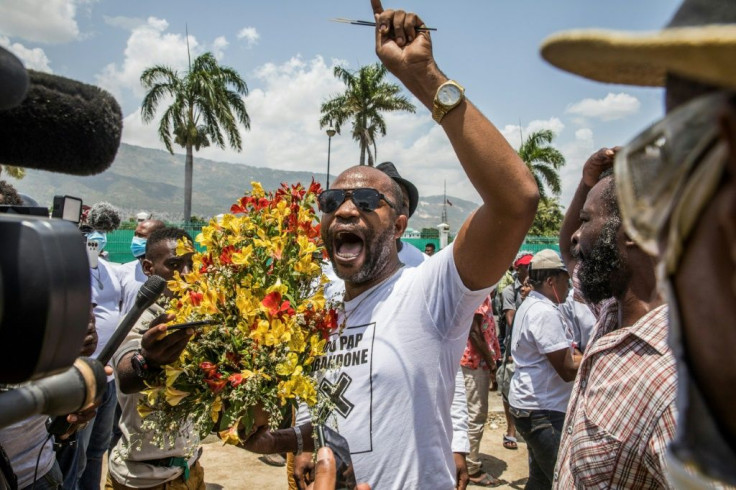 KEY POINTS
Sanon reportedly met with various people in the months leading to Moïse's assassination to discuss the former's political journey
Haitian authorities insisted Sanon was a key player in the assassination scheme
Sanon's associates said the plan was to arrest Moïse, not kill him
A Haitian-American who was arrested in relation to the assassination of Haitian President Jovenel Moïse put together a security team to protect himself until he took over the administration, documents from a meeting revealed, according to a report.
In an unsigned draft consulting agreement obtained by The Washington Post, it was revealed that Florida-based Christian Emmanuel Sanon wanted CTU Security and Worldwide Investment Development Group to assemble a private security team to protect him until he became the country's president.
The draft, which circulated on June 22, revealed that the 63-year-old physician would pay his private security team using Haiti's assets, the report said.
CTU Security is owned by Antonio "Tony" Intriago, while Worldwide Investment Development Group is owned by Walter Veintemilla.
The draft is part of a proposal with a budget of $83 billion that envisioned how Haiti will be ruled once Sanon takes over. The billion-dollar proposal was presented during a May 12 meeting, The Washington Post reported.
Sanon's stated mission during the meeting was to turn "Haiti into a free and open society," as revealed by Parnell Duverger, who attended the presentation in Fort Lauderdale.
Haitian officials who are investigating the Moïse assassination said Sanon had been conspiring with other suspects to take part in the plot to seize power, the New York Times reported.
The suspects reportedly said the gatherings in the months leading to the Haitian president's killing were held to determine how Haiti will be rebuilt after Moïse steps down.
Two attendees said the meetings that focused on Sanon's political career did not involve plans to overthrow the Moïse administration through violence.
However, Colombian and Haitian authorities said Sanon, who is also a self-proclaimed pastor, had a different plan in mind, which ultimately led to the shooting of Moïse in his home last week.
During the weekend arrest of Sanon, Haitian police chief Léon Charles said officers found boxes of bullets, four Dominican Republican license plates, and gun holsters, and two vehicles when they raided Sanon's Port-au-Prince home, TIME reported.
Officers also found evidence of communication with people allegedly involved in the plot, Charles said. The people in question have not been identified.
A friend of Sanon who resides in Florida told The Associated Press that the latter was approached by people claiming to be representatives from the U.S. State and Justice Departments.
The friend who spoke on condition of anonymity said Sanon told him that the scheme involved Moïse's arrest, not his killing. Sanon reportedly said he would not have agreed to get involved in the plot if he was told of the assassination.
Haitian authorities continue to investigate the killing of Moïse, who was gunned down in his home. His wife, Martine Marie Etienne-Joseph, incurred injuries during the shooting.
Haitian police said they have killed at least three suspects in relation to the assassination, while more than 20 others have been taken into custody.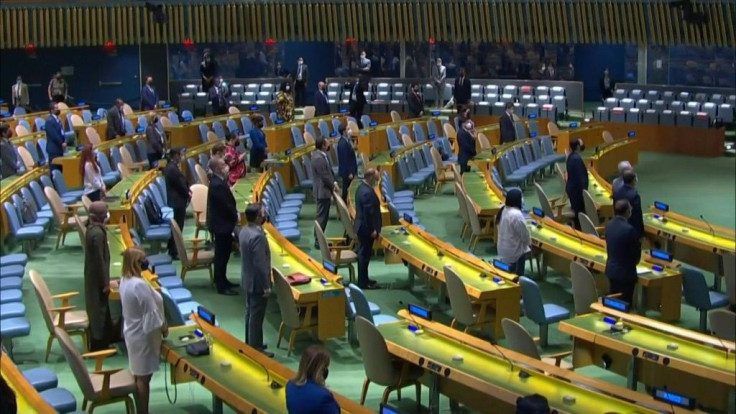 © Copyright IBTimes 2023. All rights reserved.