Money's Winners And Losers: Automakers, Best Buy, AMR, Changi Airport, Nokia, General Motors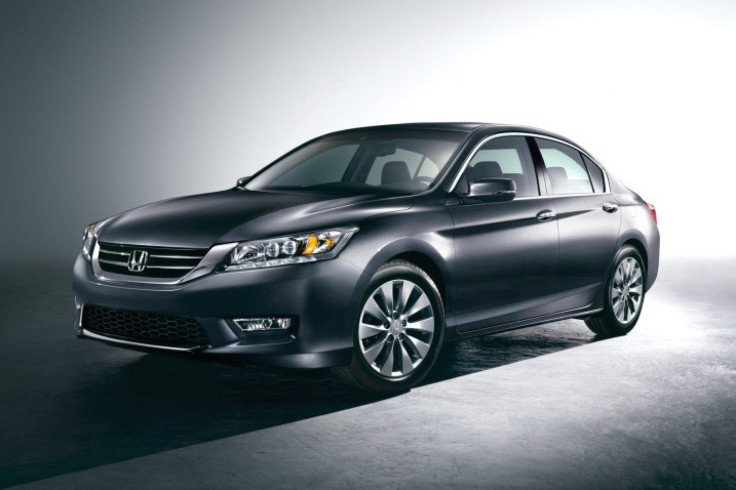 Each week, the IBTimes Money team picks the six biggest, most dramatic, or most compelling winners and losers in business. Here are the winners and losers for the week of Sept. 3-7.
Winner: Global Automakers
U.S. car sales rebounded in August, with every major global automaker reporting sales growth, and the Japanese manufacturers regaining all the market share they lost as a result of last year's earthquake and tsunami in Japan and floods in Thailand. August car sales surged to a seasonally adjusted annual rate of about 14.5 million, after a midsummer slump to slightly below 14 million. The biggest winner was the Honda Motor Co. (NYSE: HMC), which boosted U.S. sales in August by 59.5 percent over the previous year.
Winner: Best Buy Co.'s (NYSE: BBY) Hubert Joly
Newly minted Best Buy Co. Inc. (NYSE: BBY) CEO Hubert Joly took the helm of the struggling electronics retailer on Tuesday after obtaining his work visa. For the past three days, the 53-year-old French executive has been wearing the company's blue shirt and working the showroom floor at stores near the company's headquarters in Richfield, Minn. In what must be the biggest challenge of his career, Joly is being tasked with improving Best Buy's customer service, scaling back the big-box model and replacing it with hundreds of smaller outlets, redesigning existing showroom layouts, and overhauling the company's online commerce strategy. Three things can come of this. First, if Joly fails and Best Buy sinks, nobody is likely to lay too much blame at his feet since so many people expect the company to inevitably go bankrupt, as its competitor Circuit City did in 2009. Second, if the company's founder and 20-percent stakeholder Richard M. Schulze succeeds in his current effort to take the company private, Joly will not have been at the company long enough for Schulze to attack his strategies even if he's let go. Third, if he succeeds in saving Best Buy, pictures of Joly will end up on the covers of business magazines under gushing headlines and his compensation will rocket to as much as $32 million a year. Consider this a win-win-or-really-win situation.
Winner: AMR Corp. (Pink: AAMRQ)
The AMR Corp.'s (Pink: AAMRQ) American Airlines unit took a major step toward emerging from bankruptcy this week after a federal judge tossed out its pilots' union contract, ending a dispute with the only union it had failed to reach a deal with on concessions. The ruling is a victory for AMR, which blamed its November bankruptcy filing on labor costs that it said exceeded competitors' by as much as $800 million a year. AMR can now impose temporary work terms on its pilots while both sides continue to work on a long-term deal.
Loser: Changi Airport Group
Changi Airport Group (Singapore) Pte. Ltd., which operates the major Southeast Asian hub in Singapore, just lost business from Qantas Airways Ltd., the world's oldest airline and one of the few carriers that -- despite its losses in the past year -- is considered investment grade by the S&P and Moody's credit-ratings agencies. Qantas, which announced it was relocating to Dubai in a 10-year tie-in with Emirates, will stop sending two Airbus A380 superjumbos daily through Singapore by the spring. Not only does Changi lose some prestige to Dubai International, which is rapidly becoming a major East-West hub, it also loses fees and the ancillary revenue from duty-free, retail, and restaurant purchasing generated by Qantas' stopover passengers traveling between London and Melbourne or Sydney. Related: Changi's loss is Dubai's win.
Loser: Nokia Corp. (NYSE: NOK)
Nokia Corp. (NYSE: NOK) shares tanked 13 percent after investors gave the Finnish cell-phone company's new Lumi smartphone a resounding "Boo." Nokia shares fell to a low of €1.99 ($2.55) Thursday, the company's largest loss in a single day since June. The Microsoft-powered Lumia smartphone, which Nokia hopes will be a competitor of the Apple Inc. (Nasdaq: AAPL) iPhone and various Android-powered phones, failed to wow investors who were looking for something "revolutionary" rather than the "evolutionary" product Nokia has made, according to Reuters.
Loser: General Motors Co. (NYSE: GM) and Opel Adam
Morgan Stanley analysts weighed in Friday on the fate of the embattled European subsidiary of U.S. automotive giant General Motors Co. (NYSE: GM), and said that GM should go ahead and ditch the money-losing Opel Adam. GM's failure to sell Opel three years ago has resulted in $10 billion to $20 billion of losses, the Detroit Free Press reported. Moreover, to get rid of Opel at this point will cost GM another $7 billion to $13 billion.
© Copyright IBTimes 2023. All rights reserved.
FOLLOW MORE IBT NEWS ON THE BELOW CHANNELS