At Least 3 Dead in NJ Pathmark Store Shooting - Reports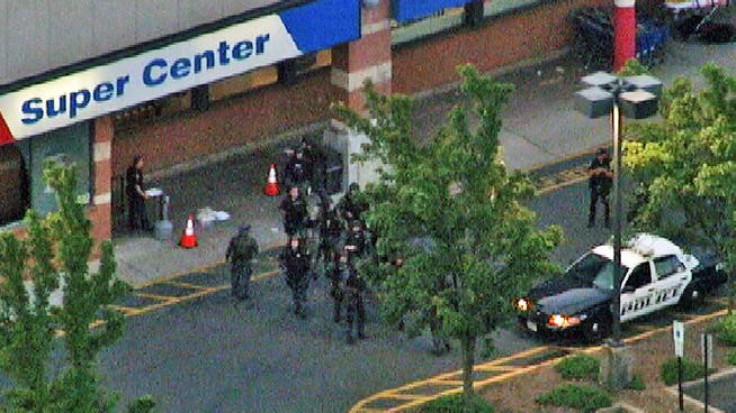 A shooting early Friday inside a grocery store at a shopping center in Old Bridge, N.J., about 30 miles southwest of New York City, has left at least three dead, including the shooter, according to The Associated Press.
One 18-year-old woman is confirmed dead, NBC 4 New York. A gunman is reportedly dead, but it's unknown if he was taken down by officers or took his own life.
Local police told New York's CBS affiliate they received a 911 call around 4 a.m. EST about shots fires inside a Pathmark grocery store on Route 9. WABC reported that employees were stocking shelves in the store, which was closed at the time, and that "there was a confrontation with the gunman, who is believed to be dead." The shooter was reportedly wearing body armor, according to news anchor Josh Elliott of Good Morning America.
The nearby train station has been closed, and numerous police have been seen in the area, including a SWAT team based in a nearby restaurant.
Calls to the local police department were unanswered early Friday. A representative from the nearby Middlesex Sheriff's Office could not verify the number of dead.
© Copyright IBTimes 2023. All rights reserved.