Montreal Canadiens, Alex Galchenyuk Agree To Two-Year Deal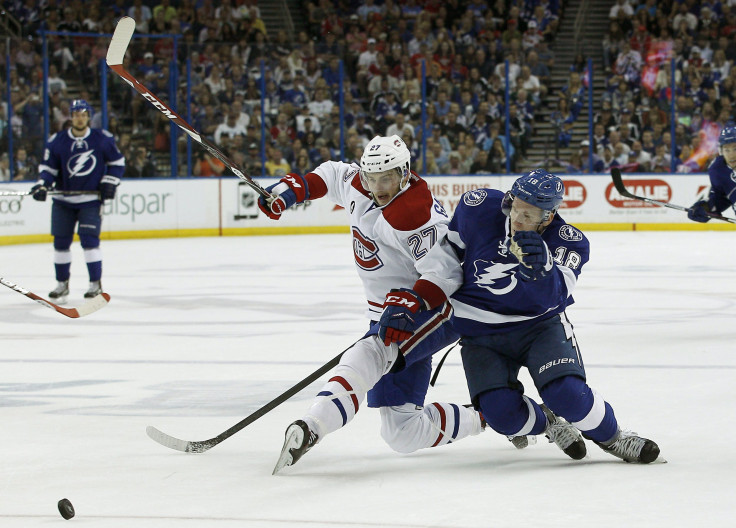 Restricted free agent Alex Galchenyuk is back with the Montreal Canadiens after signing a two-year contract worth $2.8 million, a report said. The team announced the deal but did not disclose the terms of the agreement and ESPN reported the amount of the contract for the 21-year-old center from Milwaukee.
"Personally, I don't even think the wait was that long -- it's not even August yet. I also changed agents, which stopped things for a bit, and then I went back to Russia for three weeks," Galchenyuk said on the team's official website. "We really didn't talk much over that span because of the time zone differences, but since returning to North America, things have gone really well and we actually got the deal done pretty quickly."
Galchenyuk is coming off his best season, amassing 20 goals and 26 assists for 46 points, all personal-bests for the player who will be entering his fourth NHL season. For his career, Galchenyuk has a total of 104 points (42 goals and 62 assists) in the regular season and 10 points (4 goals and 6 assists) in 22 playoff games.
Galchunyuk admitted there are high expectations for the Canadiens to perform well in the next few seasons.
"Expectations are really high, especially in Montreal, but I think we're up there with the top teams in the league. It's up to us to go out there and prove ourselves again," Galchenyuk added. "We're a confident group with great young players and strong veteran leaders. Plus, having Carey makes us a special team, and we're all excited to get the season started."
The Canadiens have made the postseason the last three years. In the 2014 Stanley Cup playoffs, they made the conference finals but lost to the New York Rangers. They got eliminated in the first round in 2013 and the second round in 2015.
© Copyright IBTimes 2023. All rights reserved.