Moody's Downgrades 5 Big US Banks, 9 European Banks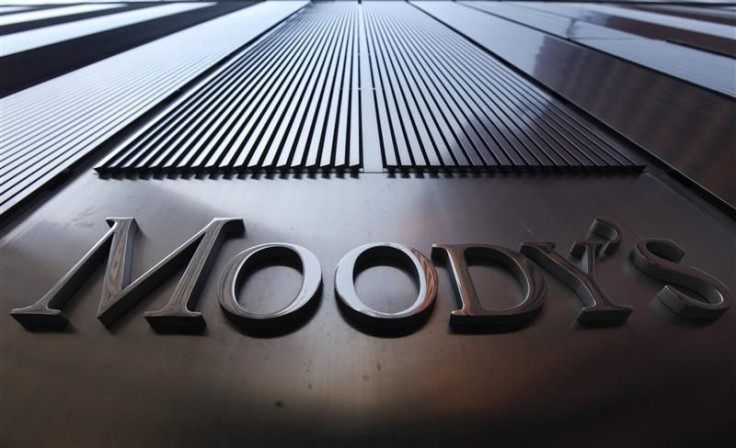 Moody's Investors Service downgraded 15 global financial institutions Thursday, including five of the largest U.S. banks, nine major European banks and the Royal Bank of Canada (NYSE: RY), a move that could tighten borrowing and require the companies to post billions of additional collateral.
New York-based Moody's cut JPMorgan Chase & Co. (NYSE: JPM) two notches to Baa2 from A3, Citigroup Inc. (NYSE: C) two notches to Baa2 from A3, Bank of America Corp. (NYSE: BAC) one notch to Baa2 from Baa1 and Goldman Sachs & Co. (NYSE: GS) two notches to A3 from A1.
Investment bank Morgan Stanley (NYSE: MS) was cut two notches to Baa1 from A2, less than the three notches that were feared. Its shares rebounded 45 cents, or 3.22 percent, to $14.42 in after-market trading after falling 1.69 percent during day trading. Morgan Stanley could still be forced to post between $868 million and $7.2 billion in additional collateral, according to an SEC filing.
Despite the cuts, the banks retained their investment-grade status.
"All of the banks affected by today's actions have significant exposure to the volatility and risk of outsized losses inherent to capital markets activities," Greg Bauer, Moody's global banking managing director, said in a statement.
Shares of all major banks rebounded after tumbling at Thursday's market close. JPMorgan Chase & Co. (NYSE: JPM) rose 57 cents, or 1.44 percent, to $36.03 after falling 2.58 percent during trading. Bank of America Corp. (NYSE: BAC) rose 13 cents, or 1.66 percent, to $7.95 after a 3.93 percent drop. Citigroup gained 23 cents to $28.06 after a 3.57 percent drop and Goldman Sachs was up 38 cents to $94.28 after a 2.74 percent drop during the day.
San Francisco-based Wells Fargo Corp. (NYSE: WFC) was the only major U.S. bank unaffected by the downgrade. Its shares rose 0.16 percent to $32.39 in after hours after falling 1.43 percent in the day.
Major European firms including Deutsche Bank (NYSE: DB), BNP Paribas SA (EPA: BNP) and Credit Suisse Group AG (NYSE:CS) had their ratings cut too. The moves follow May's downgrades of Italian, Spanish, German and Austrian bank credit ratings.
© Copyright IBTimes 2023. All rights reserved.