More Than 300 Million Abortions In China Under One-Child Policy: Ministry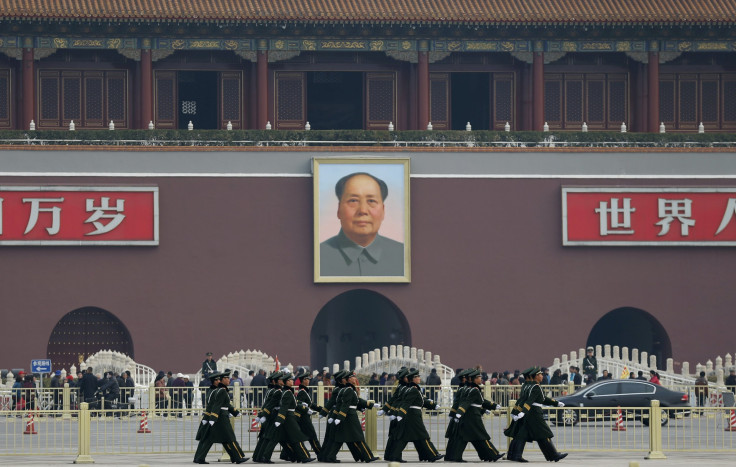 New data from the Chinese health ministry has revealed the monumental scale of birth control measures conducted under the country's one-child policy more than 40 years ago.
The Chinese have enacted more than a half-billion birth-control procedures, including 336 million abortions, since 1971. In addition, Chinese medical officials sterilized almost 200 million men and women since the policy was initiated. They have also inserted more than 400 million intra-uterine devices in women, sometimes by force.
(By comparison, since abortion was legalized in the U.S. in 1973, there have been about 50 million abortions.)
The Daily Telegraph reported that, according to Beijing government researchers, China records 13 million abortions annually, or 1,500 every hour. (In comparison, India, the next most populous country on Earth, sees about 6.5 million abortions annually.)
The state-controlled Science and Technology Research Institute blames the high number of abortions on a lack of proper sex education, citing that less than 10 percent of couples regularly use condoms.
The highly controversial one-child policy, which was instituted to control population growth and save precious resources such as food and water, has now been blamed for shrinking the country's demographics. Last year, the working age population fell for the first time in a half-century, posing a threat to future economic growth. Like many Western nations, China now must deal with a rapidly aging population and a shrinking pool of youthful laborers.
"This makes China's population look more like a developed country than a developing one, which is a key disadvantage in labor-intensive industries," Ken Peng, an economist with BNP Paribas, said, according to the Financial Times.
In response, the incoming regime of new President Xi Jinping has vowed to remove the National Population and Family Planning Commission, the government agency that has been enforcing the one-child rule mandate, by merging it into the Health Ministry.
"We need to find a new family-planning policy to fit with the times," Huang Jiefu, a former vice minister at the Health
Ministry, said. "Where else in the world can you find a family-planning bureau? It was quite appropriate to fold it into the [Health] Ministry."
In previous years, China has defended the one-child policy, noting that, without it, the country's population -- now at 1.3-billion -- would have been 30 percent higher, or almost 1.7 billion.
Liu Yi, a rights activist in Chengdu, told the International Herald Tribune that pregnant women in China are sometimes forced to abort even late in their pregnancies.
China is now the world's second-biggest economy, and many things have advanced, but people's rights are still being damaged a lot," Liu said.
© Copyright IBTimes 2023. All rights reserved.
FOLLOW MORE IBT NEWS ON THE BELOW CHANNELS