More high-level Libyan officials reportedly defecting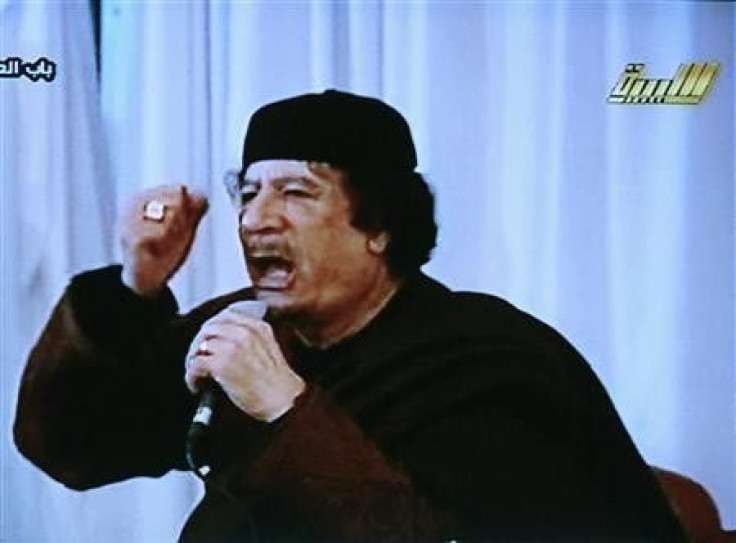 On the heels of the defection of former foreign minister Moussa Koussa, more high-level associated of Libyan leader Moammar Gaddafi have apparently abandoned him, according to a report in Al Jazeera.
Unconfirmed reports indicate that several other members of Gaddafi's inner circle have travelled to Tunisia, ostensibly to hold discussions, but have instead chosen to remain there, AJ said.
An Al Jazeera correspondent in Tunis, said Abu Zayed Dordah, who served as Libya's prime minister during the early 1990s, might also be one of the defectors.
Some Arabic newspapers have alleged that one of the defectors is Mohammad Abu Al Qassiim Al Zawi, the head of Libya's Popular Committee.
What can be confirmed definitively is that Ali Abdessalam Treki, a former foreign minister and United Nations general assembly president, declined to accept the position of representing Libya at the UN.
Treki, who is reportedly now in Cairo, said in a statement that he did not want to be part of Gaddafi's regime anymore.
We should not let our country fall into an unknown fate, he said. It is our nation's right to live in freedom, democracy and a good life.
Meanwhile, Koussa is reportedly in a secret location in Britain, offering intelligence to UK diplomats. However, British foreign secretary William Hague has said that Koussa was not offered any immunity in exchange for his cooperation.
His [Koussa's] resignation shows that [Moammar] Gaddafi's regime ... is fragmented, under pressure and crumbling from within, said Hague.
Hague also revealed that he had secretly been in contact with Koussa for the past few weeks.
One thing I gathered between the lines of my telephone calls ... was that [Koussa] was very distressed and dissatisfied [by the Gaddafi regime]," Hague said.
The Libyan government has admitted that Koussa had indeed resigned but shrugged it off.
Government spokesman Moussa Ibrahim said that Koussa's decision to quit was personal and other people will step in and do the job.
Since the revolt began in Libya in mid-February, several other high officials have quit, including Interior minister Abdel Fattah Younis and justice minister Mustafa Mohamed al-Jalil have both left.
It is believed that other officials want to defect, but have been placed under tight surveillance and travel restrictions, according to a former Libyan diplomat.
Ibrahim Dabbashi, Libya's deputy UN ambassador, said that the country's UN mission, which now supports the opposition, knew two days in advance that Koussa sought to defect.
We know that most of the high Libyan officials are trying to defect, but most of them are under tight security measures and they cannot leave the country, said Dabbashi.
But we are sure that many of them will benefit from the first chance to be out of the country and to defect. I don't think it is easy. But anyway, who has the will, he will find the way.''
© Copyright IBTimes 2023. All rights reserved.