'More Severe' COVID-19 Variant Is Spreading Across US, Accounts For 10% Of New Cases
KEY POINTS
The CDC announced that the Delta variant of COVID-19 is now a "variant of concern"
Evidence has shown that the new strain is highly transmissible and causes more severe symptoms
Health authorities urge people to get vaccinated to contain the further spread of the variant
The Centers for Disease Control and Prevention (CDC) announced Tuesday that the Delta variant of the coronavirus now accounts for 10% of new cases in the United States.
The Delta variant, considered to be more dangerous than any other COVID-19 strain, is now a "variant of concern," according to the CDC. The designation came after experts found that the Delta variant spreads more easily and causes more severe symptoms compared to other variants.
Over the past few months, COVID-19 cases have been declining in the United States. However, experts warn that the Delta variant could spike a new surge of cases in the country if the vaccination program slows down and the strain spreads further. As of June 5, cases of the Delta variant accounted for 10% of new cases. Just two weeks prior, the figure was only at 2.7%.
"Because [delta] has an advantage in terms of transmissibility, it takes over," said Dr. Wafaa El-Sadr, director of ICAP at Columbia University and professor of epidemiology and medicine at Columbia Mailman School of Public Health in New York City. "It's just a matter of time."
As concern grows over the Delta variant, authorities urge people to get inoculated, especially because the available vaccines in the U.S. have been proven to be effective against the strain of COVID-19, NBC News reported.
Dr. Anthony Fauci, director of the National Institute of Allergy and Infectious Diseases, said in a White House press briefing that the Delta variant is now moving at a rate similar to that of the United Kingdom, where the variant is now dominant.
"We cannot let that happen in the United States," Fauci said, calling the U.K.'s experience "such powerful argument" to get vaccinated.
An analysis by Public Health England (PHE) has found that two doses of either the Pfizer or AstraZeneca vaccine are highly effective in fighting the Delta strain of the coronavirus. After studying the cases of about 14,000 people infected with the Delta variant, findings showed that only about 166 of them were hospitalized.
"The vaccines are the most important tool we have against COVID-19. Thousands of lives have already been saved because of them," said Dr. Mary Ramsay, PHE's head of immunization.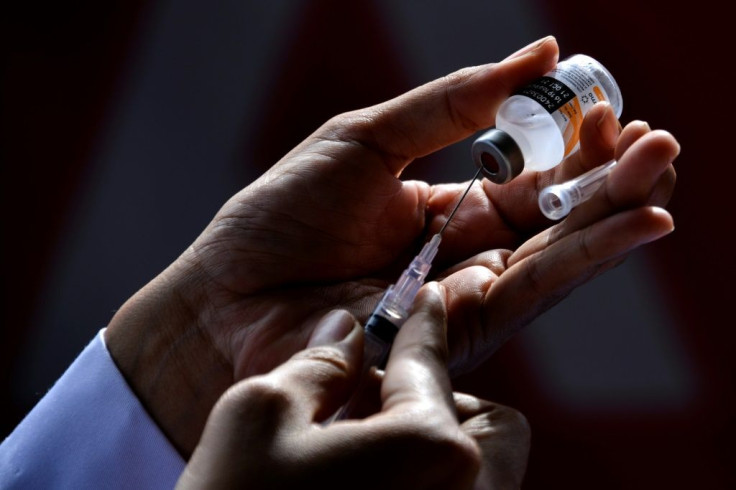 © Copyright IBTimes 2023. All rights reserved.