More Signs of Germany Avoiding Recession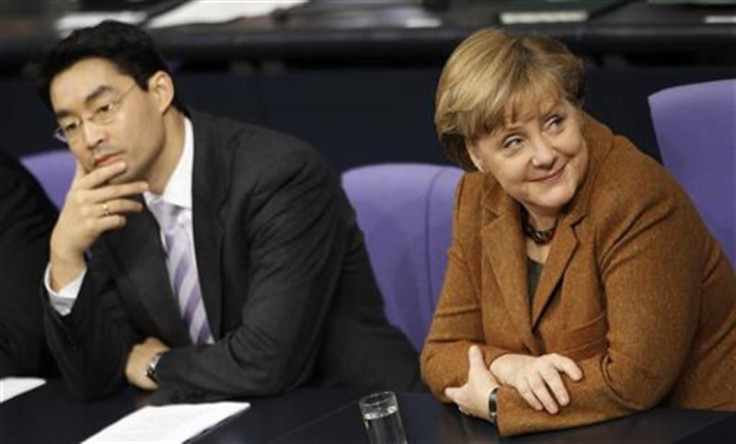 The business sentiment survey in Germany Thursday strengthened expectations that Europe's largest economy is on its way to avoid a contraction in the first quarter this year, easing concerns over country slipping back into recession.
The Ifo business climate index, an indicator of business expectations, rose for the fourth consecutive month to 109.6 in February from 108.3 in January.
The reading was also the highest level since July 2011 and the markets had expected the index to increase to 108.8 in the month.
This, along with other surveys, suggests that the GDP contraction in Q4 is very likely to have been a one-quarter slip-up, rather than the beginning of a recession. Indeed, at face value, the Ifo survey points to a reacceleration in GDP growth even in year-on-year terms, which would require a quarterly expansion in excess of 1.3% qoq - which we regard as highly unlikely, said a note from the Societe Generale Cross Asset Research.
The export-led economy contracted in the last quarter of 2011, as the sovereign debt crisis in the eurozone dampened the economic activity in its key trading partners.
Economists believe German economy to stagnate in the first quarter this year before starting to recover from the second quarter.
The euro reacted sharply to the strong Ifo data, rising 70pips against the U.S. dollar to touch 1.3343, a new high of the year.
© Copyright IBTimes 2023. All rights reserved.