More work ahead to get finances in order: Obama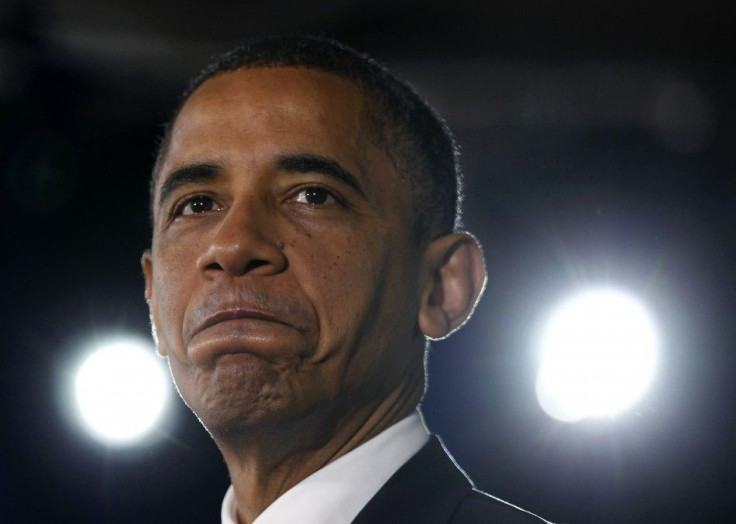 President Barack Obama urged lawmakers on Saturday to set aside partisan politics after a fierce debt battle, saying they must work to put America's fiscal house in order and refocus on stimulating its stagnant economy.
Obama issued the appeal in his weekly radio address recorded just hours before the United States lost its top-notch AAA credit rating from Standard & Poor's on concerns about its deficit woes, a move that could have costly repercussions.
The president, whose 2012 re-election could hinge on his ability to reduce stubbornly high unemployment, called on Congress to back measures to give tax relief to the middle class, extend jobless benefits and pass long-delayed international trade pacts.
But at the same time, Obama -- who was briefed in advance on S&P's downgrade announcement -- challenged fellow Democrats and Republicans alike to follow through on the deal struck in Washington this week that averted the threat of crippling debt default.
"Congress reached an agreement that's going to allow us to make some progress in reducing our nation's budget deficit," he said. "And through this compromise, both parties are going to have to work together on a larger plan to get our nation's finances in order."
"In the long term, the health of our economy depends on it," he said.
Obama also stressed, however, that "in the short term, our urgent mission has to be getting this economy growing faster and creating jobs."
He is seeking to overcome partisan rancor after a $2.1 trillion deficit-reduction deal reached with Republicans just before the government was due to run out of money to pay all of its bills.
GETTING PAST PARTISAN RANCOR
But that fell short of the $4 trillion in savings over 10 years S&P said was needed to put the world's most powerful economy on sounder fiscal footing and avoid a ratings cut.
S&P also cited the political brinkmanship that played out in Washington over raising the United States' $14.3 trillion debt limit as a source of uncertainty for future policymaking.
The downgrade, which the U.S. Treasury denounced as based on a "flawed" analysis, could raise borrowing costs for the government, firms and consumers at a time when some economists fear the United States could slip back into recession.
Against this backdrop, the Labor Department reported on Friday that unemployment in July edged down to 9.1 percent from 9.2 percent, but that was not enough to dispel investors' concerns about the fragile economy.
Wall Street equities closed out their worst week in more than two years, reflecting frustration with a stumbling U.S. recovery and with politicians' halting responses to debt troubles in Europe and the United States.
Still, Obama's options for boosting growth are limited. Republicans, who control the U.S. House of Representatives, oppose further stimulus spending.
"While deficit reduction has to be part of our economic strategy, it's not the only thing we have to do," Obama said. "We need Democrats and Republicans to work together to help grow this economy. We've got to put politics aside."
© Copyright Thomson Reuters 2023. All rights reserved.