Morocco Western Sahara Territory Dispute: Sahrawis Growing Restless With Economic Capital At Stake And Little Hope For Solution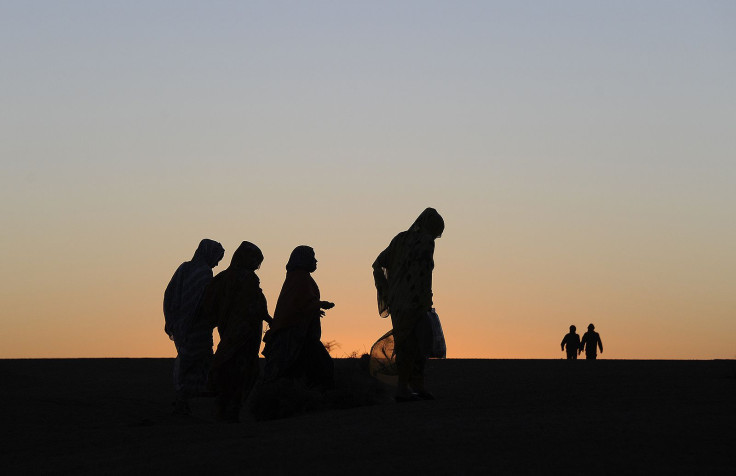 NEW YORK -- Nearly 40 years have passed since Morocco invaded and seized part of Western Sahara, a North African territory where the indigenous inhabitants, the Sahrawis, as well as the Moroccan government, both lay claim to the arid land that is rich in minerals and has a coastline full of fish. The minister of foreign affairs for the self-proclaimed Sahrawi Arab Democratic Republic of Western Sahara reiterated Thursday his people's call to the United Nations to finally deliver a long-promised referendum on independence to settle the decades-old dispute.
Speaking at his first public forum in New York City, H.E. Mohamed Salem Ould Salek appeared more cautious than optimistic about U.N. Secretary-General Ban Ki-moon's planned visit to the contested region as part of efforts to settle the conflict. "We're willing to cooperate once again with them. We accept Morocco to be part of the referendum," Ould Salek said during the forum, which was hosted by the Independent Diplomat, a New York diplomatic advisory group. "But the Sahrawis are losing confidence in the United Nations and the international community."
Ban has not yet specified a date for his visit to Western Sahara, dubbed "Africa's last colony," and little to no progress has been made toward a resolution. Now, with the Sahrawi people growing restless and millions of dollars in lucrative fisheries and phosphate extraction at stake, Morocco has showed no signs of relenting on its territorial stance and experts said there's little hope that a vote will take place as long as independent, self-rule is a possibility for the Sahrawi Arab Democratic Republic.
"I don't think it's possible," Jacob Mundy, assistant professor of peace and conflict studies at Colgate University in New York, said. "The Moroccans are so economically entrenched in the territory."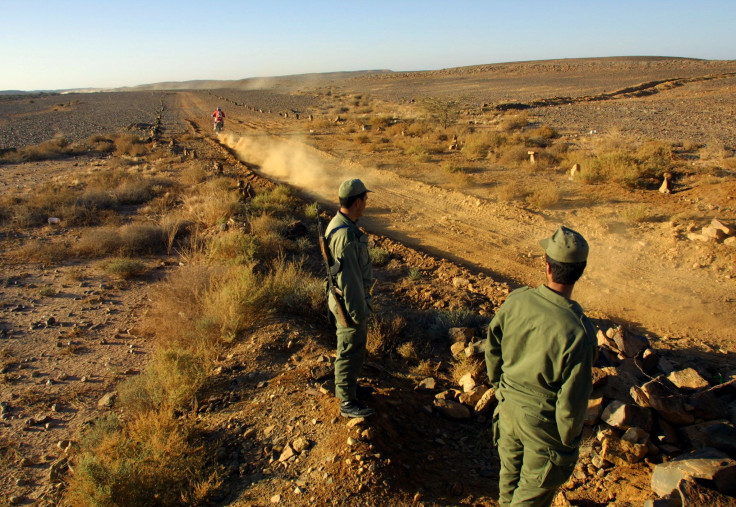 'Killing Is Not The Way To Have Peace'
Western Sahara, which borders Morocco, Algeria and Mauritania in North Africa, fell under Spanish rule in 1884. Seeking an end to colonization, the native Sahrawis formed an Algeria-backed rebel national liberation movement called the Polisario Front in 1973. Morocco seized the territory in November 1975 and Spain backed out. Polisario, which declared the Sahrawi Arab Democratic Republic as its first government a year later, led a guerrilla war against Moroccan forces until a U.N.-brokered ceasefire was signed in 1991. Meanwhile, some 155,000 Sahrawi people fled the territory and currently live in Algerian refugee camps.
The U.N. Security Council in 1992 established the United Nations Mission for Referendum in Western Sahara, or Minurso, which was meant to conduct a self-determination referendum of the Sahrawi people within the following six months, allowing them to decide whether Western Sahara should become part of Morocco or an independent state. But the Moroccan government, which must agree to the terms of the vote in order for it to take place, has formally rejected independence as an option, and the U.N. peacekeeping mission is the only one in the world without a human rights monitoring mandate.
Decades later, the U.N. political process remains stalled and Western Sahara is divided by the Moroccan Wall of Western Sahara, second in length only to the Great Wall of China. The majority of the territory lies west of the wall and under Morocco's control, while the eastern slice is held by Polisario. The 1,600-mile-long sand wall, which Morocco built in the 1980s, is fortified by thousands of Moroccan forces and land mines, isolating the Polisario-controlled area and separating Sahrawi families. Morocco has been accused of abusing the human rights of pro-independence activists in the disputed territory and using excessive force against protesters.
"Among the Sahrawis today, there is a big frustration," Ould Salek said Thursday. "There is a unanimous demand of the Sahrawis to go back to war."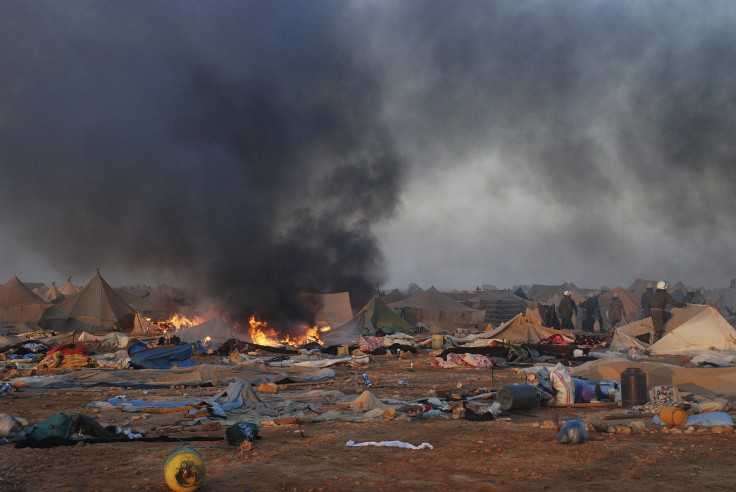 'Morocco Knows They're Going To Lose'
For the past 40 years, the Moroccan government has controlled a vast majority of economic activity in Western Sahara. Although the dry region lacks sufficient rainfall for sustainable agriculture, Western Sahara is rich in fisheries, phosphates and possibly offshore oil. The Moroccan government has enjoyed fishing and oil exploration contracts and has spent millions of dollars on infrastructure development in the territory.
Morocco's economy grew 4.5 percent in the third quarter of 2015 year-on-year, up from 4.3 percent growth in the previous three months, Reuters reported Tuesday. The news agency expects Moroccan GDP growth to rise to 4.7 percent in the fourth quarter of the year. But the North African kingdom would lose valuable economic activity if a referendum was held and the Sahrawis voted for independence – a likely outcome, according to Ould Salek.
"Morocco knows they're going to lose the referendum," he said Thursday. "One of the objectives of Morocco is also economic – this is expansionism."
Still, Ould Salek acknowledged the economic hurdles his people would face if the Sahrawi Arab Democratic Republic gained complete independence from Morocco. The Polisario-controlled territory to the east is a largely uninhabited desert with practically no economic infrastructure. The government would struggle to create an economically viable state if it also had independent control over the west because Morocco has long provided a source of employment, infrastructure development and social spending for the territory's market-based economy.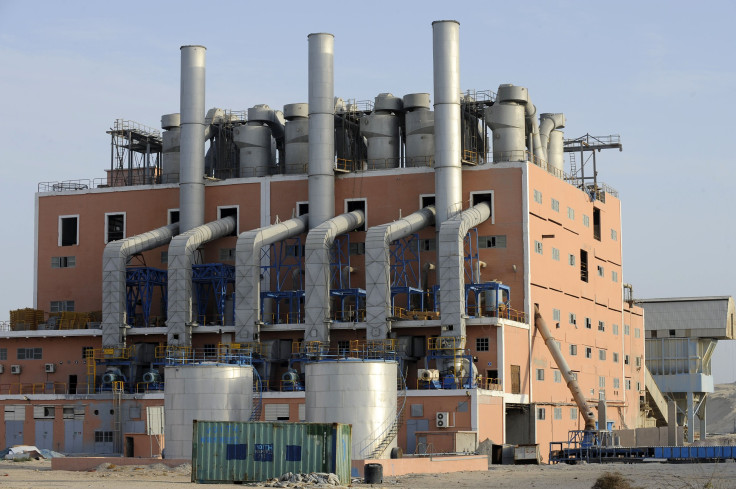 'They Can't Do It On Their Own'
The Moroccan monarch has called the dispute an artificial conflict and said "the referendum project as foreseen in the U.N. plan is null because it is inapplicable." Morocco instead proposed a plan in 2006 for the autonomy of Western Sahara that would allow the Sahrawi people to self-govern but remain under Moroccan sovereignty. However, the Polisario has fiercely demanded a referendum on complete independence. One way or another, experts said, Western Sahara will struggle to thrive economically.
"Either autonomous or independent, Western Sahara would need big relations with Morocco to be economically viable," Mundy said during a telephone interview Thursday. "They can't do it on their own and they don't want to become a satellite state of Algeria."
Even after 40 years of quarreling, Ould Salek said his government would be open to economic cooperation with Morocco if Western Sahara becomes independent. But good trade relations take time and they require peace and respect from both sides, he said.
"We need peace to start a fruitful relation with our neighbors. Unfortunately, we lost a lot of years and time for that," Ould Salek told IBT at the forum Thursday. "Killing is not the way to have peace and win the heart of your neighbor."
© Copyright IBTimes 2023. All rights reserved.
FOLLOW MORE IBT NEWS ON THE BELOW CHANNELS