Inside Congo's Rape Crisis
An international trial against a Congolese warlord is shedding new light on how rape is used as a combat strategy in Congo's mineral-rich east. It's also offering new hope for victims.
Congolese doctor Alain Mukwege has witnessed horrific injuries from sexual violence while working at his father's world-renowned Panzi Hospital in Bukavu, where some 40,000 rape victims in the eastern Democratic Republic of Congo have been treated since 1999. But there was one patient in particular, a teenager he called Julie, whom he said he would never forget. When rebels raided Julie's village in eastern Congo, she was stripped of her clothes, tied to a tree and sexually abused. Months later, the rebels returned and raped her with a gun. They inserted the metal barrel between her legs and pulled the trigger.
"It's become clear that the rape really is a weapon."
"They shot her and then they left her for dead," said Mukwege, who graduated from medical school at Université Evangélique en Afrique in Bukavu in 2010.
Julie was one of hundreds of thousands of women who have been brutally raped over the past two decades in mineral-rich eastern Congo as army soldiers, foreign-backed rebels and homegrown militias fight for power and control over some of the world's largest deposits of gold, copper, diamonds and tin. The perpetrators are rarely punished and the Congolese government seems to lack the political will and force to stop them. But a trial against a Congolese warlord is offering new hope for some victims and their advocates. The first witness began testifying Tuesday in the trial of former rebel leader Bosco Ntaganda, who has been accused by the International Criminal Court in The Hague of war crimes and crimes against humanity, including murder, rape, pillage and persecution.
The trial is shedding light on the longtime suffering of scores of women and girls in the Central African country that has been described as the rape capital of the world, human rights leaders said. "I hope this is the first of many," Mukwege said during a telephone interview. "Some of these rebel leaders think they are above justice and are untouchable. But if someone like Bosco Ntaganda faces judgment, that will send a strong message. They have to know that justice will take place one day."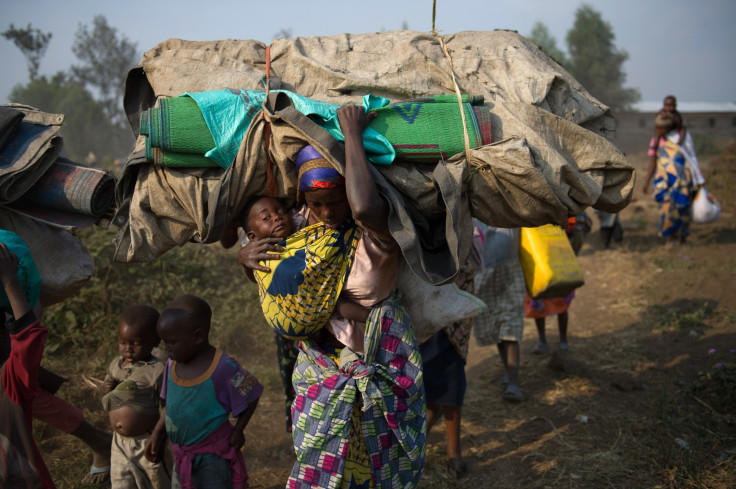 'Rape Really Is A Weapon'
Sexual violence is typically used to humiliate and intimidate a victim. But in the eastern Congo, it has been used as a combat strategy to further political and military gains. All sides of the conflict have been accused of attacking communities in close proximity to mines and other resources. Rape is used as a tool of terror, often targeted at women to break down the family structure and gain access to nearby resources.
"Women are what tie these communities together. They take care of the children, they cook the food, they keep everything together," said Holly Dranginis, policy analyst at Enough Project, a nonprofit organization in Washington, D.C., that aims to end genocide and crimes against humanity. "To attack them is really to attack everyone."
Girls and women, from infant to elderly, are often gang-raped or raped with sticks, weapons or other objects. Their family members are sometimes forced to partake in the sexual violence. Then the men are usually killed and the children are enslaved or abducted into the ranks as child soldiers. The village is devastated, families displaced and the battered women are left behind, often with mutilated genitals, unwanted pregnancies or sexually transmitted diseases.
"It's incredibly effective," said Dranginis, who splits her time between Washington and the Democratic Republic of Congo. "It's become clear that the rape really is a weapon."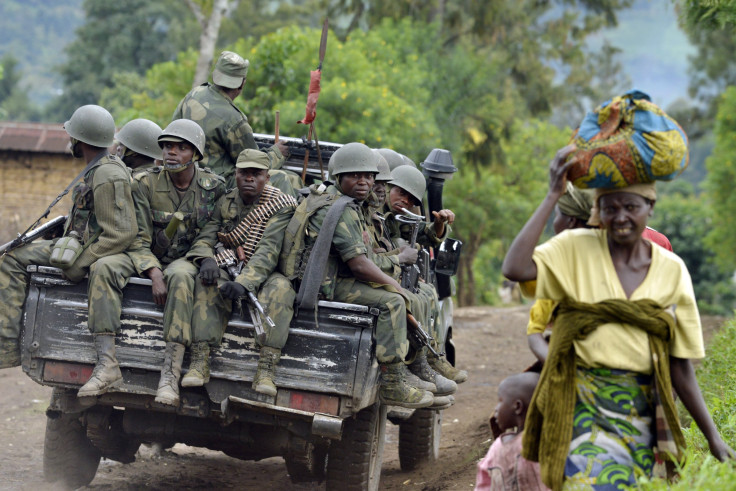 War Funded By Gold, Marked By Rape
Since Tutsi rebels in Rwanda overthrew the Hutu regime and ended the 1994 Rwandan genocide, more than 2 million Hutus are believed to have fled the tiny, landlocked country into neighboring Congo in fear of retaliation by the new Tutsi-led government. Among them were many militiamen who quickly allied themselves with then-Congolese President Joseph Mobutu, who had been friendly with Rwanda's genocidal Hutu regime, and began attacking the ethnic Tutsi population in eastern Congo close to the border with Rwanda. Meanwhile, Rwanda's Tutsi government backed rival armed groups to fight both the Hutu militias and the Congolese army.
The Tutsi militias and their Ugandan-backed allies eventually defeated Mobutu's government in 1997 and installed Laurent Kabila as Congo's president, but they failed to expel the Hutu armies. By August 1998, the Democratic Republic of Congo, a country the size of Western Europe with porous borders and rich mineral deposits, had plunged into the deadliest conflict since World War II and sucked in the armies of at least five neighboring countries. The Second Congo War and its aftermath killed more than 5 million people and displaced millions of others, according to BBC News.
The war officially ended in 2003, but reports of mass killings, rapes and other crimes committed by rebels and government forces have continued unabated in the east, where much of the region remains under control of armed groups who have attempted to fill a security vacuum and gain control of the land's gold mines and other resources to fund their operations. Local authorities seem unwilling or incapable of collecting evidence needed for prosecution and many victims never report the crimes because they fear stigma and retaliation.
"The crisis, in my mind, has not at all gotten better," Dranginis said during a telephone interview. "The level of brutality is as bad or worse as it's ever been in terms of how far the perpetrators are taking these crimes. It just seems totally unexplainable and incredibly stifling in terms of anyone's ability to have any faith."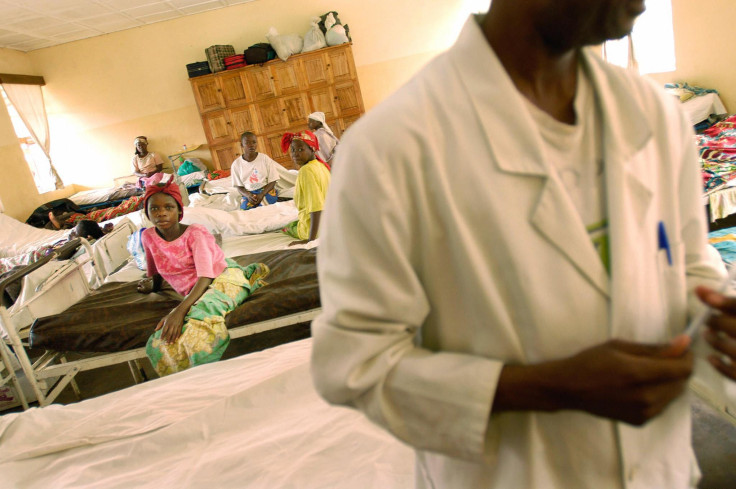 Alain Mukwege was a teenager when his father, Denis Mukwege, started Panzi Hospital in two houses on a corn farm, performing surgery and delivering babies in the eastern city of Bukavu. Following the Rwandan genocide, however, his father saw a shift in the type of patients seeking treatment in 1996. What began as a small hospital soon expanded into a treatment center specializing in sexual violence due to an unprecedented influx of rape victims. Mukwege, now 33, recalled seeing infants for the first time whose genitals had been maimed from rape -- atrocities once unheard-of in eastern Congo that have become more common in recent years.
"It was things that we didn't see before. Growing up, I never heard about rape," he said. "When this happens to a baby who still has her life ahead of her but has been taken away the opportunity to be a mom and doesn't know what's happened to her, it's the most difficult thing imaginable."
Tracking the number of sexual violence victims has been another challenge in the Democratic Republic of Congo, where electricity shortages are common and hospitals often don't have electronic record-keeping methods. Staff at Panzi Hospital, which does not charge patients, sometimes must perform surgeries in darkness amid power outages.
"It was things that we didn't see before. Growing up, I never heard about rape."
Janis Miller, a Ph.D.-level nurse practitioner and an associate professor at the University of Michigan's School of Nursing, is helping to improve Panzi Hospital's research capabilities and produce data. "I saw that they were being asked for numbers over and over again. That's really difficult to do in a place that has no electronic record keeping," Miller said during a telephone interview. "I saw the potential to be forgotten, for the women to be forgotten, for the work these dedicated people were doing to be forgotten because it could not be readily translated into reports."
'The Terminator' Trial
Underlying tensions have remained between Congo and Rwanda since the deadly spillover effects of the Rwandan genocide. The Congolese government repeatedly has accused its neighbor of backing Tutsi armed groups to attack the Hutus in Congo and "protecting" the rebel leaders wanted for war crimes – a claim Rwanda has fiercely denied. Among these groups is the M23, which was formed in 2012 by Ntaganda and mutinied soldiers from the Congolese army. International human rights groups said Ntaganda's M23 fighters have committed widespread war crimes.
Born in Rwanda and raised in Congo, Ntaganda launched his military career alongside Tutsi rebels who seized control of Rwanda in 1994. He then joined a political and militia group in the Democratic Republic of Congo called the Union of Congolese Patriots and became its chief of military operations under the group's political leader, Thomas Lubanga, who was convicted of war crimes in 2012.
Ntaganda, dubbed "The Terminator," fought in wars and armed conflicts on Congolese land for years, during which Union of Congolese Patriots fighters under his command allegedly murdered, raped and persecuted innocent villagers and recruited child soldiers in the northeastern Ituri region of Congo near the border with Uganda in 2002 and 2003. Ntaganda was wanted for war crimes and evaded international authorities for seven years until surrendering to the U.S. Embassy in Kigali, Rwanda, in 2014, according to Reuters.
The International Criminal Court trial against Ntaganda, which opened Sept. 2, has been hailed as a major step in the fight against sexual violence and impunity in the Democratic Republic of Congo. Ntaganda's trial could lead to the prosecution of other high-ranking rebel commanders and even government officials, who may have had a hand in the decades of mass murders, rapes and raids. Tackling impunity in Congo's military leadership also could stir political change ahead of the November 2016 presidential election, in which Kabila is ineligible to stand, and could herald the country's first ever peaceful transfer of power, experts said.
"All we need are accountable leaders. All we need is restructuring the army and the police. All we need is an efficient justice system -- no more corruption, no more impunity," said Mukwege, currently a visiting scholar and research associate at the University of Michigan's School of Nursing. "And the country can actually benefit from its natural resources."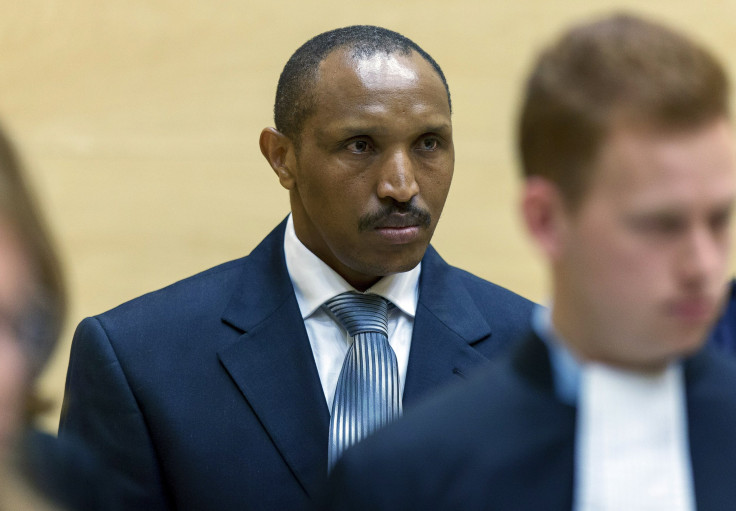 Ntaganda's attorneys have sought to portray the notorious rebel leader as a "professional soldier" who tried to save civilians from other militias during the power vacuum. The attorneys also argued that the court must consider the political and social context during Congo's brutal conflict.
During the hearing before the Hague-based court, Ntaganda, 42, watched the proceedings impassively as an attorney for victims described how girls as young as 12 were raped and forced to serve as "wives" of senior commanders or provide sexual favors to soldiers in Ntaganda's Union of Congolese Patriots, which was formed toward the end of the Second Congo War and was one of six rebel groups that emerged in the resource-rich Ituri region during the conflict there.
Sarah Pellet, a lawyer representing 297 former child soldiers, told the three-judge panel that one 13-year-old said getting pregnant with the child of a senior official was a "relief" from having to be sexually available to fighters every day. "They are victims of rape and sexual violence and some of them gave birth to other victims – children who will never know their fathers and who are a constant reminder of the reprehensible acts inflicted on their mothers," Pellet said, according to Agence France-Presse.
Congolese Resilience
After raping and shooting her, the rebels thought Julie was dead. But locals discovered Julie barely alive and brought her to Panzi Hospital, where she underwent multiple surgeries for countless hours. Although the surgery saved Julie's life, she is not able to have children due to the trauma and she has a rectovaginal fistula, which causes her to continually leak urine and feces.
But Julie, now in her late 20s, still smiles and laughs each day. She owns a small business and works with other survivors of sexual violence in a recovery program in Bukavu, Mukwege said.
"When you see her, you will not believe what she's been through because she's probably the most energizing person you will ever meet," he said. "You need to hear her talk about it to actually believe it. She is, as my father says, the true hero."
© Copyright IBTimes 2023. All rights reserved.